M8 CONSTRUCTION, CHARING CROSS GLASGOW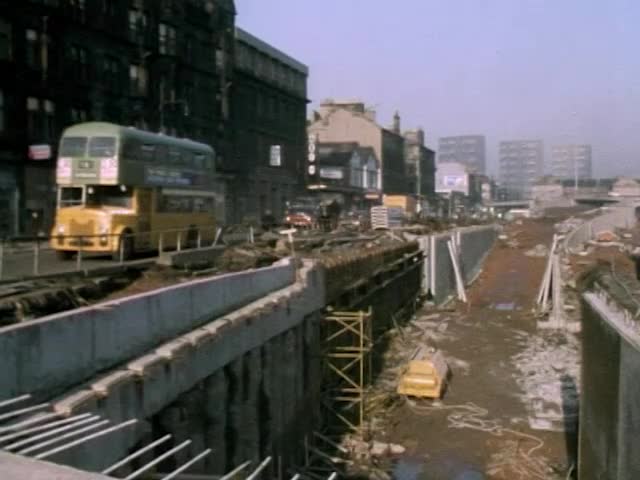 This video is not available to view remotely
Full length video - onsite only
Please read Understanding catalogue records for help interpreting this information and Using footage for more information about accessing this film.
Title: M8 CONSTRUCTION, CHARING CROSS GLASGOW
Reference number: T0959
Date: 1971c
Production company: STV
Sound: sound
Original format: 16mm
Colour: col
Fiction: non-fiction
Running time: 7.04 mins
Description: Construction shots of the early stages of the M8 at Charing cross. Members of the public stop to watch from newly built bridges, not yet open to traffic.
Shotlist: pan over construction site, under bridge joining Sauchiehall street [Charing Cross Mansions visible on right hand side] (0.55) shots of new tower blocks being built in Charing Cross and Anderston, including ls and c/u Charing Cross Tower Hotel (2.31) ls construction work and people pausing to watch on bridge [camera pointing south] (3.06) blank (3.11) Gvs construction shots of the early stages of the M8 at Charing Cross (4.07) gvs earthmovers and workmen working on site; ls spectators standing on empty motorway bridge [St. Georges Mansions in background] (7.04)