RIVER CLYDE STORY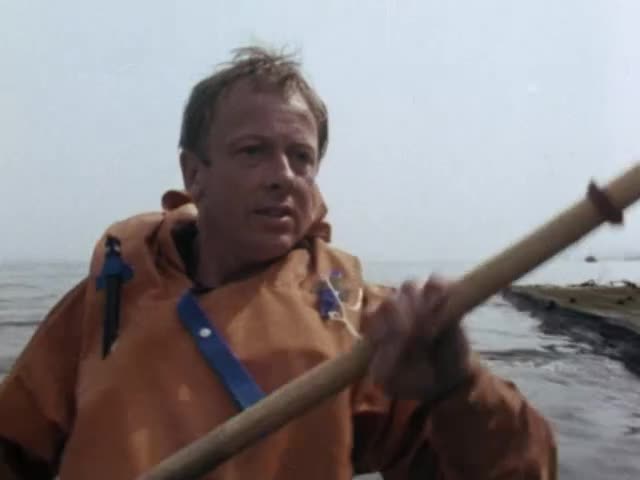 This video is not available to view remotely
Full length video - onsite only
Please read Understanding catalogue records for help interpreting this information and Using footage for more information about accessing this film.
Title: RIVER CLYDE STORY
Reference number: 2447
Date: 1970*
Production company: BBC
Sound: sound
Original format: 16mm
Colour: col
Fiction: non-fiction
Running time: 7.50 mins
Description: A television reporter in the Scott-Lithgow shipyard on the Clyde, shortly after the amalgamation of the two companies on 1st January, 1970. The report includes views of the fitting-out basin, welders at work and assembly sheds.
See also ref. 2431, 2434, 2440, 2441, 2445, 2448.
Shotlist: No credits. Reporter stands by the Falls of Clyde [Corra Linn?] in the river's upper reaches, near Lanark. gvs fall (0.34) reporter canoes down Clyde valley, past dairy herd, and stone bridge. (1.25) canoes past Soviet passenger ship, and various ships, dredgers and tugs; he passes beneath the Kingston bridge, which has just opened (2.07) Docks and quayside. Reporter in canoe paddles past shipyards; some workers wave (2.28) Reporter paddles into Scott-Lithgow fitting-out basin - canoes under stern of a Ram-bow vessel under construction. (3.25) gvs yard; including shot magnetic crane lifting sheet steel; carcass of ship in construction, welders. (4.47) steel sheet being cut to a pattern (4.55) assembly sheds; welders; cranes moving parts, as reporter walks by; (5.50) Reporter on deck of sugar transporter as it is fitted out; he describes the activity as an ant hill, the smell of sawdust and tar; pan across shipyards (7.13)