AROUND DUNOON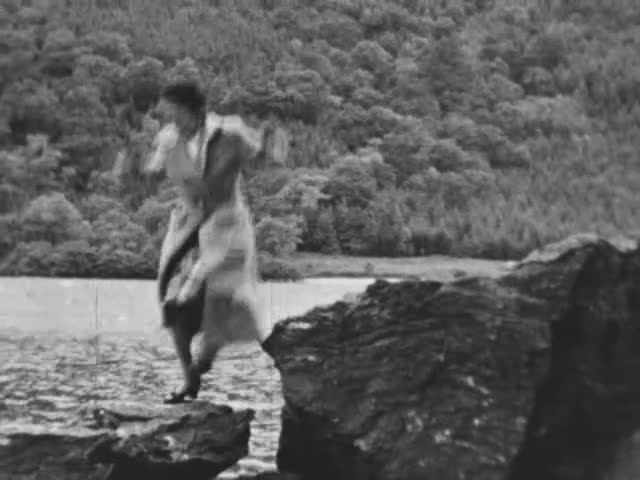 This video is not available to view remotely
Full length video - onsite only
Please read Understanding catalogue records for help interpreting this information and Using footage for more information about accessing this film.
Title: AROUND DUNOON
Reference number: 9478
Date: 1954
Director: filmed by Arthur H. Haggas
Sound: silent
Original format: std. 8mm
Colour: bw
Fiction: non-fiction
Running time: 24.11 mins
Description: Amateur holiday footage of locations around Dunoon, including Loch Lomond, Gare Loch, Inveraray and Rothesay.

See also ref. 9474, 9475, 9476 and 9477 for other films in this collection.
Shotlist: Arthur Haggas looking through his camera - 1954 - FILMED BY YOUR CAMERAMAN - A AH HAGGAS - Institute of Amateur Cinematographers logo - A.H.H. FILMS PRESENT - title - scrolling caption, 'Gentlemen, The Tartan' - 1954 - SATURDAY LUSS AND LOCH LOMOND - pan across main road, woman in foreground, Midland Bluebird coach across road - gvs cottages in Luss, loch and boats, group of people outside cottages (3.00) SUNDAY DUNOON FROM BISHOP'S GLEN - high panning shots across Dunoon and firth - two women sitting at shore and walking down road - high shots of Dunoon - c/u sign outside Laudervale Hotel, former house of Sir Harry Lauder - pan across hotel - ls paddle steamer on firth - gvs people at rocky shore, boating pond at Dunoon, model yachts sailing - gvs beach, gulls on water (6.00) SUNDAY CRUISE TO GARE LOCH - gvs from steamer leaving Dunoon pier, houses along shore, cargo vessels, passengers on deck, shoreline - gvs passing various large naval vessels on Gare Loch, including HMS King George V, floating dry dock - gvs passengers on deck, passing Cloch lighthouse, approaching Dunoon pier - passengers disembarking (10.31) TUESDAY CRUISE TO INVERARAY - gvs steamer Duchess of Hamilton approaching, passengers boarding - shots from steamer departing from Dunoon pier, Castle Hill, houses on shoreline, Toward lighthouse, passengers on deck, large naval vessel and submarine alongside - shots approaching Rothesay pier, steamer and paddle steamer alongside, steamer departing and another approaching - shots from steamer leaving Rothesay, past the Pavilion, houses, coastline - gvs passengers on deck, coastline, crew members unwinding hawsers, passengers on bridge and inside cabin - group of friends on deck pose for camera - gvs approaching Inveraray Castle - gvs castle and grounds, river, road bridge, war memorial, main street, steamer at pier - pan across Argyll Arms Hotel (17.36) shots from steamer passing submarine, crew lined up on deck - road sign 'Toward Point' - group of people on rocky shore at Toward, c/u shots lighthouse - gvs firth - shots of group of friends on beach, woman takes off stockings (19.16) BENMORE ESTATE AND PUCKS GLEN - Jaguar Mk V parked on street, woman poses for camera, Haggas comes out of house to car - tracking shots from car along coast and in countryside - group of friends and car at gates of Benmore Estate - gvs friends walking along woodland paths, fountains and ponds, Benmore House frontage, estate hut, waterfall and wooden bridge (23.02) Jaguar parked at Ardnadam war memorial - gvs loch-side, women climbing on rocks - brief shot of yacht on firth (24.11)