SCOTLAND'S FOR ME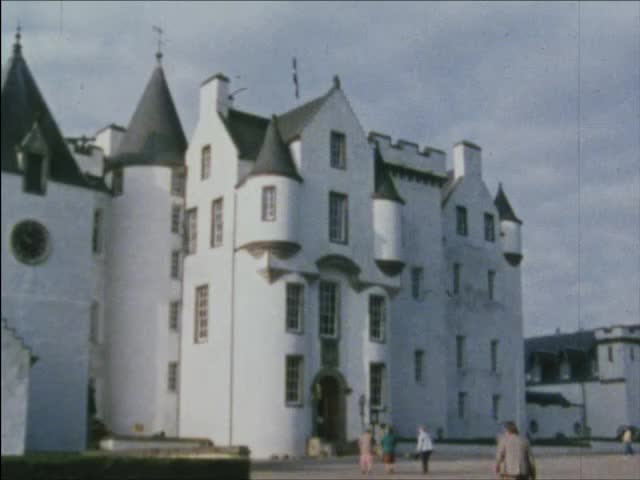 This video is not available to view remotely
Full length video - onsite only
Please read Understanding catalogue records for help interpreting this information and Using footage for more information about accessing this film.
Title: SCOTLAND'S FOR ME
Reference number: 5630
Date: 1984
Sponsor: Scottish Tourist Board, British Tourist Authority
Production company: Altered Images
Sound: sound
Original format: 16mm
Colour: col
Fiction: non-fiction
Running time: 27.15 mins
Description: General outline of various places of interest in Scotland.

See also ref. 6169 - although title is the same, content is different.
Credits: p. Roger Guertin
exec. p. Mike Graves
title design Errol Bryant
m. Iain Whitmore and Philip Sawyer
sd. Don Maclennan, Allan Brereton and Mike Narduzzo
cam. Peter Warrilow, Martin Singleton and Ian Macdonald
ed. Stewart Peters
Shotlist: Credits (.34) gvs scenery shots of Scottish landscapes (.59) gvs of Cowal Highland Games including Highland dancers; Pipe band; hammer throwing; caber tossing (3.22) Scottish Pipe bands march down Dunoon main street (4.05) Fireworks display (4.20) ext. shots of Kelvingrove Art Gallery and Museum (4.58) ints. of Gallery showing items of Sir William Burrow Collection (6.48) gvs of pony trekking (7.16) exts. and ints. of Gleneagles Hotel and gvs of golf course (7.34) gvs of Forth Road and Rail bridges (8.43) gvs of Crinan Canal and boats (9.31) exts. and ints. of Aberdeen Maritime Museum (10.18) gvs of Bridge Street gardens (10.42) gvs of Duthie Park's Winter Gardens (11.18) gvs of men angling on River Spey (11.46) gvs of malt whisky making process and the Glenfiddich Distillery (13.55) gvs of Burns Heritage Trail (14.30) Common Riding tradition at Scotland/England border celebrating Scottish independence and freedom from English rule (15.16) gvs of Southern Upland Way (15.54) gvs of Traquair House, Blair Castle (16.32) gvs of Inverness and Culloden Battlefield (18.04) gvs of Urquhart Castle and Loch Ness (19.00) gvs of ferries to Islands (20.14) gvs of Skye (20.51) exts. and ints. of Dunvegan Castle (21.20) gvs of Iona (21.55) gvs of Staffa (22.33) gvs of Glenfinnon (23.55) gvs of Edinburgh Castle and Princes Street shops (26.21) ecs (27.15)