SIMMER DIM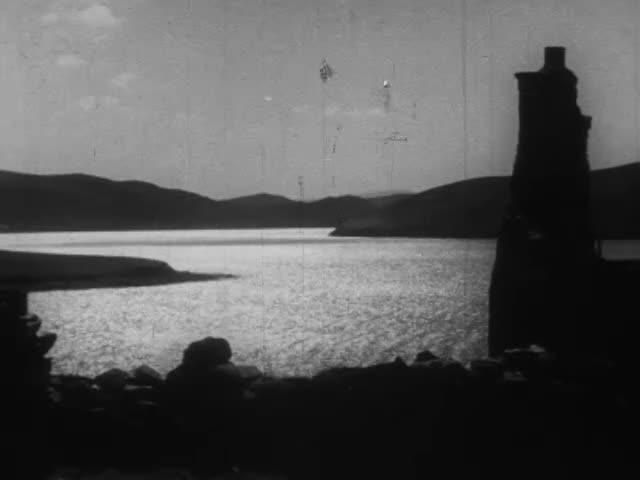 This video is not available to view remotely
Full length video - onsite only
Please read Understanding catalogue records for help interpreting this information and Using footage for more information about accessing this film.
Title: SIMMER DIM
Reference number: 3751
Date: 1953c
Director: d. Morris Walker
Sponsor: The Methodist Church Home Mission Dept
Production company: The Home Mission Film Unit
Sound: sound
Original format: 16mm
Colour: bw
Fiction: non-fiction
Running time: 45.00 mins
Description: The story of modern Methodism in the Shetland Isles, interwoven with the lifestyle of the people.
Credits: arranged by Rev C Leonard Tudor
sc. Dr Leslie F Church
comm. Paul Sangster

The Producers of this film acknowledge with gratitude the help given by: British European Airways, North of Scotland Orkney and Shetland Shipping Co. Ltd. Mr G.T. Kay and Mr L. G. Scott of Lerwick and The Methodist Ministers, Pastors and people of Shetland.
Shotlist: The Methodist Church Home Mission Dept presents Simmer Dim (plus roller caption credits) (0.57) Gv's Shetland landscape and the archaeological site at Jarlshof (3.29) Up Helly Aa (1953) Gv's pageantry (4.26) gv's landscape under narration on the religious history of the isles. John Nicholson's 18th century birthplace and his gravestone.(5.55) Dunrossness Methodist Chapel Building. gv's quarterly meeting of members (8.20) Ferry 'St Clair' being loaded at Aberdeen. Methodist Film Unit car included. Shots departure and crossing, arrival at Lerwick. New minister and wife disembark to be greeted by Chairman of the district (11.10) New pastor and wife arrive at by BEA plane and are greeted by the Chairman of the district and driven to their new home, Whiteness Manse (13.42) Gv's Lerwick, including ints. Town Hall's stained glass windows. Activities in Community Centre and out door sporting activities. 17.57) worshipers arrive at a methodist chapel for service. (18.51) Young people's rally (19.30). Minister visits his parish gv's locals at work, farming, fishing , the postmistress at Whiteness Post office, crofter and his wife working their land, Shetland ponies. (22.08) Digging at the peat bank - the 'Shetland aerial railway' being a bucket on a rope to transport peat to roadside (23.22) horse and tractor ploughing, fishing boat unloading at harbour. Landing prepacked crates of fish. Mending nets (25.10) [end first roll]

Roll 2
Meeting of church members at Sandwick chapel and manse (1.37) Scalloway gv's. Shots Norwegian whalers' boat. Willie Smith former fisherman tolls chapel bell. Jack Moore's workshop. Boatyard and fish quay, fish curing factory (3.22) Sunday School meeting. Bible class. (4.30) Scalloway Sunday School members on boat to Burgh Isle to join anniversary service. (5.43) landscape, birds and flowers of Shetland, manse and chapel as members arrive (7.46) Minister and his flock in cottage meeting. Tresta(?) quarterly meeting - tea being taken in the pews, evening rally (9.07) empty croft houses, quarry (9.39) Haroldswick on isle of Unst. Members of RAF radar unit and locals attend meeting and social event (10.55) Minister travels by scooter and ferry to Yell to host a service (narr describes the motor car and scooter scheme administered by the Home Mission Dept) (12.50) Bell on chapel at Haroldswick. Service taken by local preacher. knitting class in Haraldswick chapel (narr mentions work is sold to support mission work in Scotland) (14.04) sheep shearing and rooing (plucking), women carding and spinning, knitting and drying finished garments, shows the knitting of a wedding shawl. Weaving loom (17.41) gv's landscape and seascape (18.10) scenes of India intercut with streets of London as narrator describes the role of the Methodist Mission worldwide and promotes the Home Mission Agency and the Christian crusade. (20.16) The End