EXTRACTS FROM PROFIT FROM PADDOCKS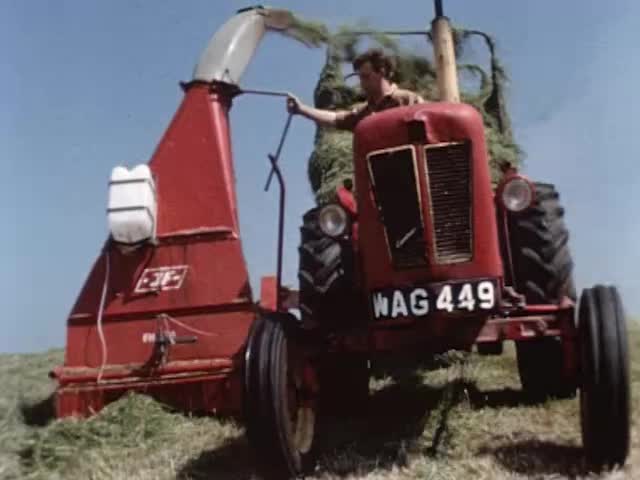 This video is not available to view remotely
Full length video - onsite only
Please read Understanding catalogue records for help interpreting this information and Using footage for more information about accessing this film.
Title: EXTRACTS FROM PROFIT FROM PADDOCKS
Reference number: 6027
Date: 1968*
Director: [d. Norward Inglis]
Sponsor: p.c. SAI Farm Management Service
Sound: sound
Original format: 16mm
Colour: col
Fiction: non-fiction
Running time: 14.55 mins
Description: Extracts from a SAI Farm Management film promoting the use of the paddock system. The farm shown in detail is Commonside, Ayrshire. General footage of the farm operating under the paddock system, and how production has increased as a result.

SAI stands for the Scottish Agricultural Institute.
Credits: commentary by David Metcalfe, SAI Farm Management Service
SAI gratefully acknowledge the help and co-operation of Mr. Ian Mitchell in the production of this film
SAI Farm Management
Shotlist: title and credits (0.22) farmer, Ian Mitchell, hammering wooden fenceposts into field, in order to separate it into paddock (0.51) Springtime at Commonside farm, Ayrshire, where herd of cattle are manoeuvred to paddock after afternoon milking (1.38) cows begin grazing on lush green grass (2.09) a presentation at Hannah Research Institute, Ayr, explaining fertiliser, cow distribution process and milk production (3.04) [jump cut] silage being picked up with forage harvester (3.34) brief shot grassy field with clover growing (3.55) [jump cut] silage cut with flail mower (4.31) [jump cut] hay is baled and loaded on conveyor into silo where kept safe from weather on top of silage covered with polythene (5.40) gvs local farmers take farm walk around Commonside Farm, farm guides are distributed (6.23) Howard Rotoseeder machinery is demonstrated, seeds are distributed (7.16) farmers inspect the paddock system; they enter the cubicle hut where vet answers questions on disease (such as nitrogen poisoning, bloat, staggers) (10.45) [jump cut] shots of germinated seed sown by Rotoseeder coming up in field (11.16) [jump cut] farmer welding fence, being presented with statistics from SAI Farm Management Service (detailing milk output, concentrates fed to grass & production per cow yield) (12.50) diagram showing further statistics and outcomes (13.12) [jump cut] man walking over grassy paddock, superimposed with statistics (Area in paddocks, grazing period, milk produced, nitrogen applied income expenditure, margin over fertiliser and feed) (14.17) exts Commonside Farm, farmer's daughter waves goodbye (14.37) ecs (14.55)