I SAW YOU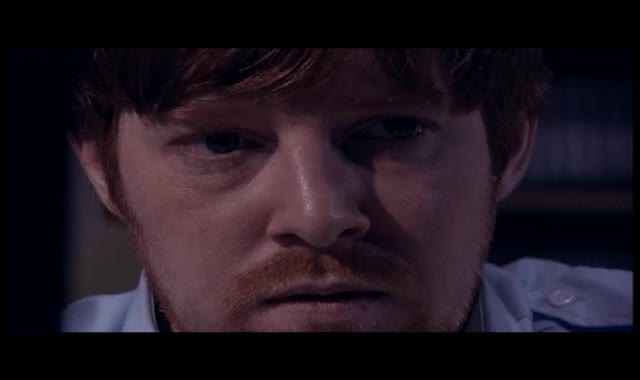 This video is not available to view remotely
Full length video - onsite only
Please read Understanding catalogue records for help interpreting this information and Using footage for more information about accessing this film.
Title: I SAW YOU
Reference number: 5991
Date: 2000
Director: d. Ewan Morrison
Sponsor: Scottish TV, Grampian TV, Scottish Screen National Lottery Fund
Producer: David Muir
Production company: Umbrella Productions
Sound: sound
Original format: 35mm
Colour: col
Fiction: fiction
Running time: 25.08 mins
Description: Iris is receiving romantic messages in the 'I Saw You' columns of a city magazine. Who is the mysterious sender and should she meet him?

Production file held. Winner of an RTS Award for short drama in 2000/2001.

New Found Land commissions six digital 24-minute dramas for television broadcast and theatrical distribution. The scheme runs every two years.
Credits: Iris Fiona Bell
Lawrence Russell Anderson
Janice Jennifer Black
Kelly Joanne Riley
The Supervisor Ricky Callan
Cafe Lovers Douglas Hill, Susan Worsfold
w. John Dingwall, Ewan Morrison
executive p. Mark Grindle, Dan MacRae
ed. Chris Barwell
sd. Chris Sinclair
lighting cameraman Oliver Cheeseman
2nd Unit camera Keith Ingram
remote camera Ed Wardle
sd. rec. Peter Brill
boom operator Alastair Mason
gaffer Derrick Ritchie
1st ass. d. Robbie Sanderson
2nd ass.d. Fiona Winning
3rd ass. d. Morris Milne
costume designer Marion Thomson
art d. Andy Drummond
make-up artist Marion McCormack
art ass. Natalie Astridge, Martin Henderson, Ewan Roberston
construction Derek Fraser, Hector Taylor
lighting ass. George Geddes
location ass. Angela Gregg
edit logger Roddy Kelly

With thanks to Glasgow Television & Film Studio, Picardy Media Group, Reiss Clothing

"I Would Have Liked Me A Lot Last Night" performed by Arab Strap. Words and music by Middleton / Moffat. Published by Copyright Control.

"Not Quite A Yes" performed by Arab Strap. Words and music by Middleton / Moffat. Published by Copyright Control.

"Rage-Man" performed by Mogwai. Words by Francis Burns. Published by Chrysalis Music Ltd. Courtesy of Chemikal Underground Records.

"Like Herod" performed by Mogwai. Words by Dominic Aitchison / Stuart Braithwaite / John Cummings / Martin Bulloch. [...]

© Umbrella Productions MM
Shotlist: (09:57:35) [EBU bars] (10:00:00) programme (10:24:27) ecs (10:25:08)