GLASGOW 1984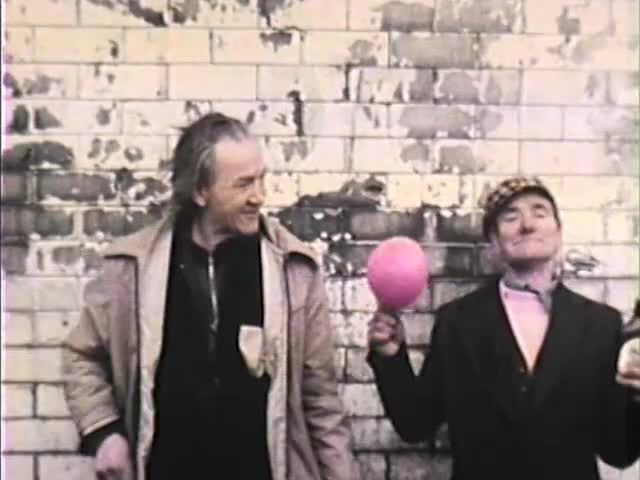 This video is not available to view remotely
Full length video - onsite only
Please read Understanding catalogue records for help interpreting this information and Using footage for more information about accessing this film.
Title: GLASGOW 1984
Reference number: 3790
Date: 1984
Sponsor: Glasgow District Housing Dept and Scottish Arts Council
Production company: Cranhill Arts Project, Kranhill Kino Films
Sound: sound
Original format: super 8mm
Colour: col
Fiction: non-fiction
Running time: 22.34 mins
Description: Montage of images depicting Glasgow in 1984.

Shot on super 8mm and subsequently duped unsuccessfully to second mute 8mm and 16mm sound print. Filmed in 1983, completed in December that year. Filmic ideas used in this film developed in later CLYDE FILM 1985 [see ref. 3789].
Credits: p. Ian Miller, Alistair McCallum, Carol Mcdonald, Ken Currie, Marcus Brennan
with Bob Perry, Sharon Murphy, Tam Holmes
Thanks to the people of Glasgow
Shotlist: Title (0.36) Shots of aspects of life in Glasgow, fast cut images, montage and split screen effects, overlaid with wild track sound effects and fragments of dialogue. Themes illustrated include: streets, shopping,(5.47) The Barras and Paddy's Market (6.57) football match Rangers v Celtic (8.30) nightlife - neon sings for pubs and clubs etc (10.00) office workers (11.18) Govan Shipbulders yard and fabrication scenes (15.29) empty factories Parkhead Forge entrance and unemployment office next door. industrial sites in disuse. (17.48) multi storey housing, old boarded up tenements, rubbish strewn back courts. (19.35) 'Peoples' March for Jobs' in 1983, intercut with photos and press coverage of earlier popular protests. (22.38) ecs (22.34)