KATE KENNEDY PROCESSION AND KIRKCALDY RIFLE RANGE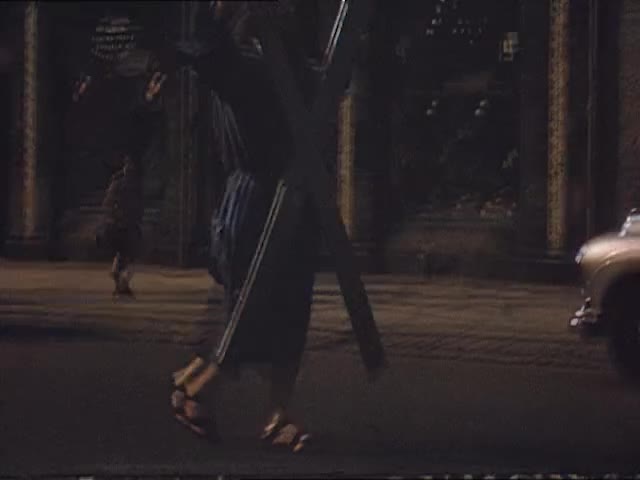 This video is not available to view remotely
Full length video - onsite only
Please read Understanding catalogue records for help interpreting this information and Using footage for more information about accessing this film.
Title: KATE KENNEDY PROCESSION AND KIRKCALDY RIFLE RANGE
Reference number: 2741
Date: 1957 - 1960
Sound: silent
Original format: 16mm
Colour: col
Fiction: non-fiction
Running time: 9.16 mins
Description: A family film featuring the Kate Kennedy Procession at St. Andrews University in 1957, a family wedding and shots of men practising at Kirkcaldy Rifle Range.

Family film of Charles Renton, Coal Merchants, Kirkcaldy. The Rev. Ian Renton, retired minister of St. Colms, Dalry Road, Edinburgh, is featured in the Kate Kennedy Procession of 1957 when he was a mature student at St. Andrews University. See also ref. 2743.
Shotlist: [Please note this film has been shotlisted at 24fps actual running speed 16fps]

[no title] Shots of the Kate Kennedy Procession on South Street, and through the West Port, St. Andrews with students in costume on horses, on carts and in University gowns, watched by local bystanders (1.18) gvs family wedding group having photo taken outside church and at the reception [int. shots underexposed] shot of woman in going away outfit (2.45) views by seashore [possibly West Highlands] - presumably the couple now on honeymoon there (3.17) shot of a woman boarding a BEA plane and views taken from the plane window (3.26) shots of people on street [underexposed] (3.50) gvs Kate Kennedy procession in streets of St. Andrews (4.43) shots of family in grounds of large house (5.12) shots of a family having a picnic and of golfers practising on course at St. Andrews (6.40) gvs Kirkcaldy rifle range [1959/'60] with shots of men changing the targets and c/u men firing at targets (7.30) brief shots of family outside house (8.00) gvs Marischal College, Aberdeen (8.20) gvs family having picnics (9.16)