SCOTLAND'S BRIGHTEST INDUSTRY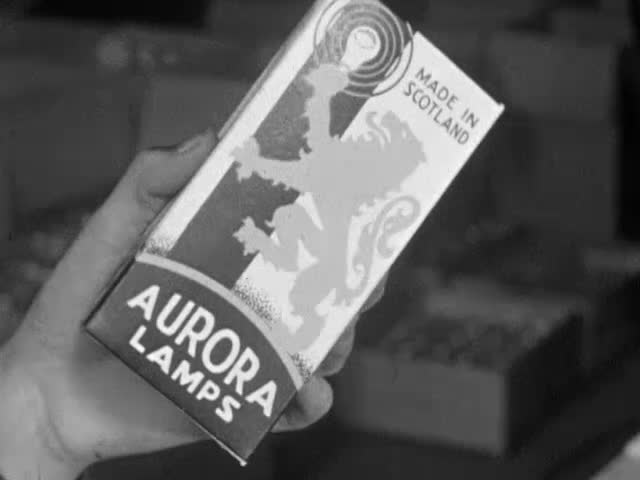 This video is not available to view remotely
Full length video - onsite only
Please read Understanding catalogue records for help interpreting this information and Using footage for more information about accessing this film.
Title: SCOTLAND'S BRIGHTEST INDUSTRY
Reference number: 0439
Date: 1932*
Sponsor: [ Aurora Lamps Limited]
Production company: Jay's Screen Service
Sound: silent
Original format: 16mm
Colour: bw
Fiction: non-fiction
Running time: 5.00 mins
Description: The manufacture of Clyde-built Aurora Lamps at Old Kilpatrick. Made for advertising purposes.
Shotlist: Credits (.14); Filament making. Flare making. Stem making. Anchoring. Various machines in operation. Filament mounting. This operation is performed by hand. Sealing in (2.34); Trolley bench and automatic exhaust. Capping. Shots of the machines in operation. Finished by hand. Consumption test. Photometer test. Bulbs are checked at the test bench. Final inspection (4.32); For bright Scottish homes, buy Aurora. (4.40); ecs (4.48)