LEITH DOCKS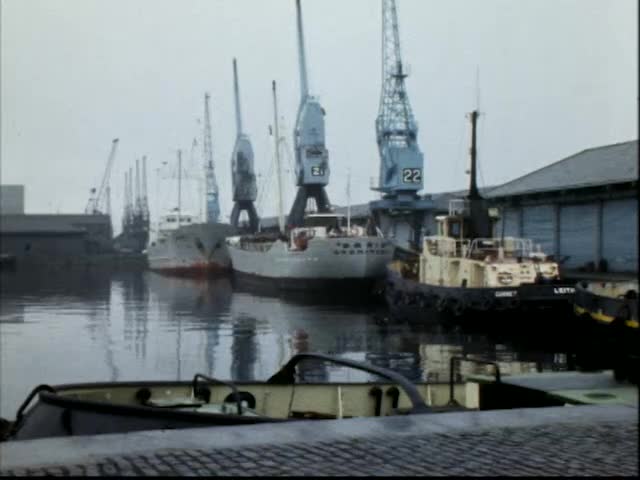 This video is not available to view remotely
Video 1

(currently displayed video)

Full length video - full length available onsite

General views of Leith docks. (clip)
Please read Understanding catalogue records for help interpreting this information and Using footage for more information about accessing this film.
Title: LEITH DOCKS
Reference number: T0097
Date: 1973c
Production company: Scottish Television
Sound: sound
Original format: 16mm
Colour: col
Fiction: non-fiction
Running time: 4.40 mins
Description: General shots of Leith Docks, with ships unloading cargo, railway sidings and three masted sailing ship.
Shotlist: Unloading at quayside. Railway siding. General views of docks, ships at quay, cranes and lifting equipment etc. Three masted sailing ship. (1.45); Unloading sand/grain (?) into a hopper. Dockers at work, loading and unloading different types of shipment, including barrels and canisters (4.40).