BLACKOUT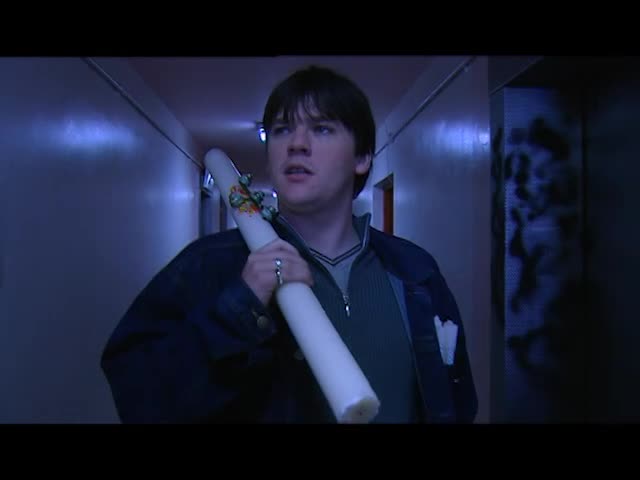 This video is not available to view remotely
Video 1

(currently displayed video)

Full length video - onsite only

Full length video - onsite only
Please read Understanding catalogue records for help interpreting this information and Using footage for more information about accessing this film.
Title: BLACKOUT
Reference number: 7896
Date: 2001
Director: d. Stuart Grieve
Sponsor: Scottish TV, Grampian TV, Scottish Screen National Lottery Fund
Producer: Barbara Doyle
Production company: In Amongst It
Sound: sound
Certificate: 15
Colour: col
Fiction: fiction
Running time: 25.00 minsc
Description: Flying bin bags, missing sofas, broken lifts and a complete power failure make an interesting night for tenants of a council tower block [synopsis from Edinburgh International Film Festival Catalogue, 2001]

Screened at 55th Edinburgh International Film Festival, 2001.

New Found Land commissions six digital 24-minute dramas for television broadcast and theatrical distribution. The scheme runs every two years.
Credits: p. designer Suzanne Field
costume designer Louise Noble
make-up artist Lorraine Prosser
sd. rec. Duncan Reid
original music composed and performed Haile Suspect Productions
ed. Hilary McCusker-Thomson
d. ph. Philip Robertson
exec. p. Mark Grindle,