CANNONMAN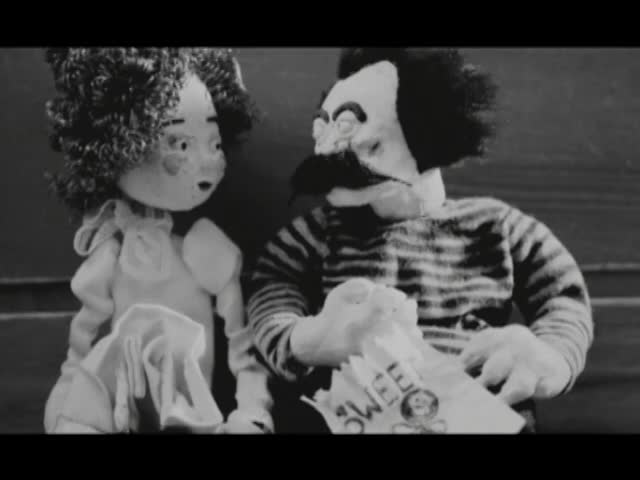 This video is not available to view remotely
Full length video - onsite only
Please read Understanding catalogue records for help interpreting this information and Using footage for more information about accessing this film.
Title: CANNONMAN
Reference number: 7630
Date: 2005
Director: d. Douglas Neilson
Sponsor: Scottish Screen National Lottery Fund, BBC Scotland
Producer: Stephen Anderson
Production company: Kelpie Films / Cineworks
Sound: sound
Colour: col
Fiction: fiction
Running time: 9.39 mins
Description: Cannonman tells the story of Dafyd a down trodden performer trying desperately to break free from the shackles of his tyrannical wife, the bearded lady. With the help of his friend the Doctor, they hatch a plan to fire him further and higher from the cannon than ever before into the arms of his childhood sweetheart, Lollipop Girl floating high in the sky in a hot air balloon in the shape of an armchair. Will he make it? If he does it will be spectacular!

Cineworks: Commissions five short films a year by new filmmakers in the genres of drama, documentary and animation. Funded by Scottish Screen National Lottery Fund, UK Film Council and BBC Scotland. Includes a training programme.
Credits: Cineworks presents in association with Scottish Screen National Lottery Fund and BBC Scotland

Voices
Cannonman Alexander Taylor III
Bearded Lady Stephen Gidowicz
The Dr. Gerry McGlaughlan

w. Douglas Neilson and Stephen Anderson
add. dialogue Graeme Neilson
p. co-ordinator for Cineworks Alice Stilgoe
p. accountant for GMAC Kirsty Kyle
p. ass. Fergus Hill
set and model design by Estelle Richardson
models built by Estelle Richardson, Dave Turbitt, Nicky Whitfield
sets built by Estelle Richardson, Cesca Howard, Jan Leitch, Alistair Brotherston, Tudor Thomas, Madevi Dailly
animat. Colin Barrie, Douglas Neilson
CGI animat. and compositing Andrew Miller
sd. design and score Graeme Neilson
ed. Stephen Anderson
sc. ed. Cameron Fraser
exec. p. for GMAC David Smith

Thanks to Steven Devine and Suio Water, Cineworks, Neil Jack, Katja Anderson, Alex Hill, Fi Collin, ECA, Drummond Community High School, Victor Kennedy, Charlie Taylor, Graeme Doig, Gethin Jones, Bob Neilson, Jean Adams and Brian Anderson.

Supported by the Scottish Screen National Lottery Fund and BBC Scotland. BBC Scotland, Scottish Screen, GMAC, Cineworks, Kelpie Films, Edinburgh Mediabase.

Copyright Cineworks / Kelpie Films 2005