UJBAZ IZBENEKI HAS LOST HIS SOUL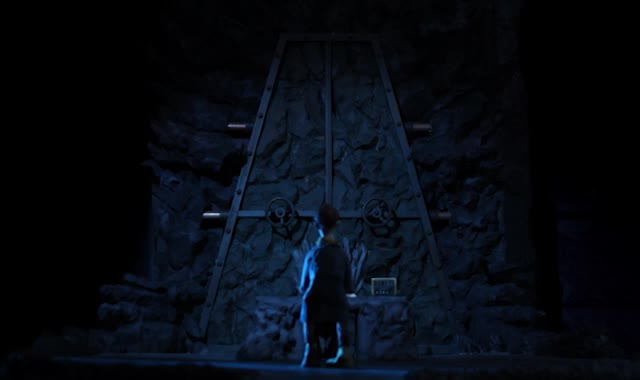 This video is not available to view remotely
Full length video - onsite only
Please read Understanding catalogue records for help interpreting this information and Using footage for more information about accessing this film.
Title: UJBAZ IZBENEKI HAS LOST HIS SOUL
Reference number: 7600
Date: 2006
Director: d. Neil Jack
Sponsor: Scottish Screen National Lottery Funded
Producer: Cameron Fraser
Production company: Ko Lik Films
Sound: sound
Colour: col
Fiction: fiction
Running time: 5.20 mins
Description: When Ujbaz Izbeneki descends into Hell, nobody is prepared for the chaos that follows in the wake of the man who has lost everything... and anything! [synopsis from Scottish Screen brochure "New Films, New Talent, Best of Scottish Shorts 2006]

Festivals, awards and screenings include: Cannes Jim Poole Award ; Edinburgh Film Festival 2006 ; Nominated Anima Mundi, Brazil ; Mill Valley Film Festival 2006 ; San Sebastian Horror Film Festival ; Leeds International Film Festival ; Slamdance Camden Arts Centre.
Credits: Scottish Screen and Ko Lik Films present

voices by Mark McDonnell
animat. Michael Hughes, Neil Jack
model making Lesley Barnes, Michael Hughes, Neil Jack, Colin Stephenson
specialist prop design Colin Stephenson
puppet construction Fiona Barty
title design and animat. Lesley Barnes
ass. dubbing engineer Travis Reeves
sd. design John L. Cobban
original m. Emma Lines
online ed. Joe Spiers, ARC Facilities
offline ed. and digital effects Eiko Emersleben
with thanks to Julia Caithness for Scottish Screen
exec. p. Becky Lloyd for Scottish Screen
screenplay Cameron Fraser, Neil Jack

© Ko Lik Films MMVI

[Cast
Ujbaz Mark McDonnell
Satan Mark McDonnell
Henchman Mark McDonnell]