FALL OF SHUG McCRACKEN, the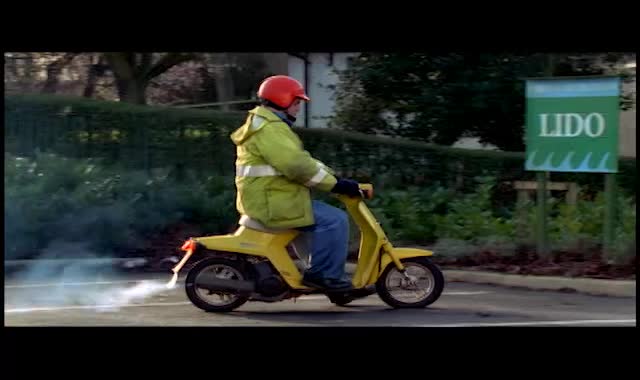 This video is not available to view remotely
Full length video - onsite only
Please read Understanding catalogue records for help interpreting this information and Using footage for more information about accessing this film.
Title: FALL OF SHUG McCRACKEN, the
Reference number: 7568
Date: 2002
Director: d. David Ward
Sponsor: Scottish Screen
Producer: Raygun Films Tisha Blood / Posh Pictures David Griffith
Production company: Raygun Films and Posh Pictures
Sound: sound
Colour: col
Fiction: fiction
Running time: 24.35 mins
Description: When Glasgow City Parks employee, Shug McCracken, gets caught stealing money from the takings for the public tennis courts he blames mice for the crime. [synopsis from Scottish Screen brochure "New Scottish Short Films 2003"]

Winner, Best Comedy Short in the 2003 Santa Monica Film Festival.
Credits: An original story by Robbie McCallum
exec. p. Raymond L. Martin, Garfield Kennedy
p. Raygun Films Tisha Blood / Posh Pictures David Griffith
d. ph. David Blood
m. composed by Michael Floreale

Shug McCracken James Ramsey
Crawford Gary Lewis
Mrs Parves Ginni Barlow
Cameron David Fehilly
Bob Frank Gallagher
Hanlon Sean Hay
Ranger Howie Reeve
Bothy Cat Ketih Warwick
Uncle Bob Robert Masterton
Voice of Frank at the Head Office Paul Nolan

p. designer Sue Ferguson
ed. Scott Hanson
casting Brocken Spectre, David Smith, Paul Blank, Mabel Aitken
ass. p. Andrew Bonner, Inge Sorensen
p. man. Sandi Peterson
p. co-ordinator Lisa Baxter, Michelle McAnally
ass. d. Jim Leishman
second ass. d. Cynan Jones
location man. Naomi Liston
sd. engineer Louis Kramer
boom operator Alan MacNicol
gaffer Robert Allen
key grip James Coulter
sc. supervisor Lucy Enfield
first ass. camera Julie Bills
second ass. camera Alysia Maciejowska
camera ass. Mark Sneddon
camera prep Dan Jackson, Paul Armstrong
mouse wrangler Dave Stewart
key hair and make-up Claire Davies
make-up ass. Carol Reid
costume designer Kymm Holloway
wardrobe ass. Carrie Gray
electricians Lee Lighting
stand-by props Kirsty McKay
art dept. ass. Kit MacDonald
location ass. Alona McNicol
p. ass. Joseph Bell, Douglas Campbell, Carrie Gray, Julie Jack, Ailie Smith
childminder Kirsty Morrison
storyboard artist Nemr Sedani
Filmed with cameras and lenses from Panavision. Kelli Bingham, John Schrimpf, Trish Foley, Lee Goodwin, Luke Coulter
Camera shipping Eagle Global Logistics, John Scarr, Shannon McAtasney
lighting Lee Lighting
grip Grip House North
editorial services CharlieUniformTango, Lola Lott, Mary Alice Butler
film processing Deluxe, London
film stock Kodak
film transfer The Filmworkers Club / Dallas Melba Langston
film colorist Valerie Christensen
post. p. sd. services The Filmworkers Club / Dallas
audio engineer and sd. design Collyer Spreen
voiceover recording digital facilities / Edinburgh Alistair Ferguson
guitar Andy Timmons
fiddle and mandolin Milo Deering
vocals Steve Wilson
choir FC Europe
p. attorney Leon Gladstone, Esq.
p. insurance Reeder and Moon
catering Argyll Catering
computer technical support Sam Crutsinger, Mac Guru
web design Brain Food, Erik Schuessler
Honda Mini Melody Scott & Feroze Rodgers
Scottish Screen exec. p. Carole Sheridan, Steve MacIntyre

Special thanks to Scottish Screen National Lottery Fund [.... etc]

The producers would like to thank Stuart Barrie, The Black Family, Kerry Brogan, Stewart Cunningham, The Ferguson Family, Dominic Gonzales, Johanna Larson, Lydia MacMillan, Phoebe McCallum, Stephen McFadden, Nikki Neave, Anne Ogilvie, Suzi Pittman, Scott & Feroze Rodgers, Clarke Simpson, the very kind people at the Gourock Lido, the very kind people at Nicky Trans, Victoria Road

This film was shot entirely on location in Glasgow, Scotland. No animals were harmed during the making of this film.

Copyright Raygun Films and Posh Pictures, 2002. Any use, reproduction or alteration of this film without the express written consent of the Executive Producer Raymon L. Martin is strictly forbidden and will be prosecuted to the full extent that the law provides.