ELEPHANT BOY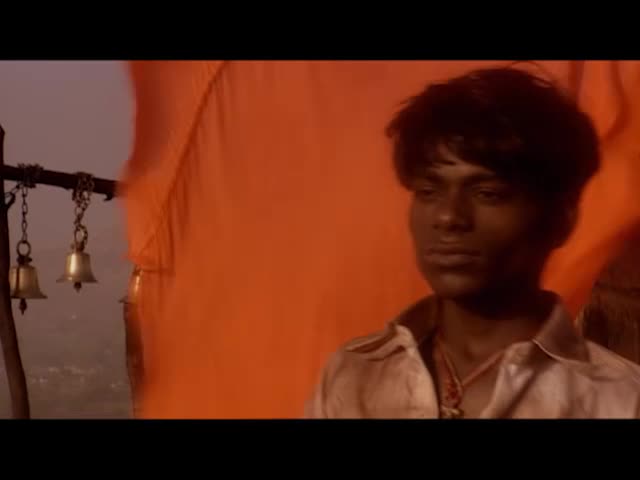 This video is not available to view remotely
Full length video - onsite only
Please read Understanding catalogue records for help interpreting this information and Using footage for more information about accessing this film.
Title: ELEPHANT BOY
Reference number: 7494
Date: 2004
Director: d. Rene Mohandas
Sponsor: Scottish TV, Grampian TV, Scottish Screen National Lottery Fund
Producer: René Mohandas, Durdana Shaikh, Poonam Sharma
Production company: Wish
Sound: sound
Colour: col
Fiction: non-fiction
Running time: 25.05 mins
Description: A Scottish women's act of charity inadvertently sends a disabled Indian beggar boy on a difficult, spiritual journey from the streets of Mumbai to an ancient hilltop temple. [synopsis from Scottish Screen brochure "New Scottish Short Films 2004"]

Note:- National Library of Scotland Moving Image Archive also preserves 'Wish Films' version with slightly different opening sequence.

See also ELEPHANT BOY website with further information, including stills gallery and comprehensive screenings diary, at http://www.elephantboy.co.uk [last accessed 12/2/2010] The story is inspired by real events.

First broadcast on Scottish Television, 10th March 2005, 11pm.

New Found Land commissions six digital 24-minute dramas for television broadcast and theatrical distribution. The scheme runs every two years.
Credits: Jai - Rajesh 'Jai' Kumar
Nisha - Sangeeta Gopal-Vagela
Beggar Master - Nawaz Uddin
Durdana - Durdana Shaikh
Madam - Pratima Kazmi
Station Cop - Joginder Singh
Little Girl - Pooja
Boy 1 - Rakesh
Boy 2 - Rajesh
Bus Ticket Man - Vrajesh P. Sampat
Boy In Phot
Shotlist: Synopsis from website at http://www.elephantboy.co.uk [last accessed 01/02/2021]

"A beggar boy tries to escape the harsh city and embarks on a spiritual journey.

A Scottish woman's act of charity inspires a crippled Indian beggar boy to escape the beggar master who controls him. The boy's plan backfires; he is separated from the girl he secretly loves and flees the city. Unable to find his way home, he embarks on an arduous spiritual journey.

Jai is a young crippled street kid hustling and begging in Mumbai. He gets lucky when a tourist gives him money and plans to return to his village. When the Gang Master who controls Jai punishes his friend, Nisha, Jai takes revenge and is forced to flee the city. Alone and unable to find his way home, he embarks on a pilgrimage to atone for his sins and pray for a better life."