BRING THE RAIN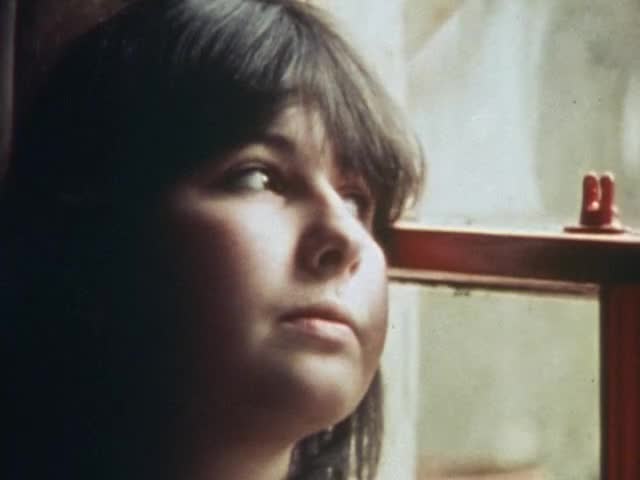 This video is not available to view remotely
Full length video - onsite only
Please read Understanding catalogue records for help interpreting this information and Using footage for more information about accessing this film.
Title: BRING THE RAIN
Reference number: 6452
Date: 1984c
Director: p. & d. Stephen Symes
Production company: Abbey Film Unit
Sound: sound
Original format: super 8mm
Colour: col
Fiction: non-fiction
Running time: 20.00 minsc
Description: Young couple have marital problems due perhaps to death of child? Poor communication, man drinking at work and not coming home. Child in film is perhaps a neighbour/friends the female protaganist imagines as hers [story unclear without sound].
Credits: Moviemaker Ten Best Competition Gold Star Award.
(Cast)
Laura Eperjesi, Andy Fear with Louise Donald, Georgina Duncan
all music written by Abbey Road Films.
cam. S.Symes
live sd. D.Chandler
lighting J.Ilett
ed. S.Symes
sd. mixer J.Ilett
music written by J.Ilett
performed by B.Gossage
We wishto thank -
M & A Lumley, R & A Duncan, Cheltenham General Hospital, R.J. Ford, P Shaw

Shotlist: Title. Seated pregnant woman holding bump, husband decorating nursery. Woman looking at photographs of friends. C/u photos. Couples wedding photo. Woman clutches bump. Ext. maternity ward Brownhill Clinic. Man waiting in corridor, goes into see wife in room. Man dozing in darkened room intercut with (flashback) footage of couple in black, grieving. Back garden, man cutting grass, gives wife flowers. House has two doors. She sees a pram and enters house. Couple in kitchen, woman opening cards and present. C/u 21st birthday card, messages , 'congratulations and best wishes from Janet' etc. Woman on telephone. Ext. Department of Health and Social Security. Couple with child in child's room. Int. office, man and another woman working. Int. house, children's toys all over floor. Woman with child in garden, out in pram in park. Couple in office talking. Ext. pub, man enters. Woman int. house, crying, man enters drunk? She leaves room. Morning, man awakens on couch, leaves house, lower door. Woman looking at new dress in mirror. Man in office. Woman at home with child. She prepares a romantic meal and has a glass of wine and waits. man at office takes out bottle of whisky from drawer and has a drink. Int doorstep, letters on mat. Man enters. Melted candle remains in candlestick. Man leaves through door, mail untouched. Woman leaves house with child, enters car and drives off. Younger woman looking at window. The End.