OUT OF THE RACE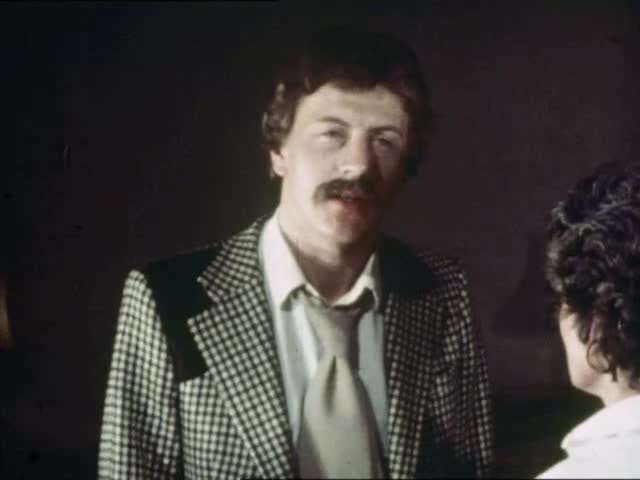 This video is not available to view remotely
Full length video - onsite only
Please read Understanding catalogue records for help interpreting this information and Using footage for more information about accessing this film.
Title: OUT OF THE RACE
Reference number: 6446
Date: 1983*
Sound: sound
Original format: super 8mm
Colour: col
Fiction: fiction
Running time: 20.00 mins
Description: Amateur film; the Scott family live comfortably, but struggle to control their troubled son's behavior.

Film includes an interesting shot of the son using a ZX Spectrum with a small monitor, a year after this computer had been released.
Credits: Cast : Andrew Scott, played by Michael Howe; Mary Scott, Patricia Mackie; Mark Scott, Allan Dunn; Richard, Alex Wiseman; Jan, Sylvia McNaught; Bentley, Norman Ireland; Steward, John Inglis; Old Lady, Evelyn Hill; Waitress, Jacqie Shaw;
Sincere thanks to : James & Brenda Hall, Anne Juner, Norma Ireland, Ken & Wendy MacLeod, Douglas Graham, John & Dorothy Hall, Alan Innes, Ian & Judith Revie, Elizabeth Wilson, Ian Sheffield, Film Services Scotland Park Golf Club Lothian & Borders Police.
p. Sandy Sievwright, Norman Spiers, George Juner, Norman Ireland, Lillian Chamberlain, Dorothy Spiers & John Anderson
Shotlist: Title; man in suit leaves work and drives BMW through Edinburgh streets. (0.47) Pulls up at large house. (1.03) Int. woman in kitchen taking dish out of oven, brief view int teenagers room; ms youth programming using a Spectrum ZX as father looks in. (1.35) Family in dining room, youth leaves with motorcycle helmet. Mr Scott leaves, woman pours glass of wine. Mrs Scott leaves table to answer telephone. (4.20) Family at breakfast table, arguing. (6.55) Father tells his son off for scratching his car (7.30) Mrs Scott meets friend in 'The Coffee Cup'. (8.36) Two youths on m/cycle racing green mini on Queensferry Road. One youth on m/cycle knocks down old lady at crossing, doesn't stop. (9.58) Mr Scott on golf course, talking with Councillor; pair return to the clubhouse for lunch, Club Steward calls Councillor Bentley away (11.26) pan over Forth Railway bridge; Mark and his friend eat icecream on their bikes near bridge (12.21) Mark returns home to find police car in driveway, turns around and leaves. (12.45) Mark drives up to a spot near the bridge; intercut with image of old lady's face (13.09) Mr Scott comes in late, Mrs Scott shouts as he pours a drink for them both. (15.08) Mark returns; father leaves to take a phone call; Mark helps himself to a drink. Returning, Mr Scott sits quietly before shouting at his son; mother cries and hugs son. (17.36) ecs. (19.13)