MARLEY PIT ; HOUSES AT HILLPARK ; PICNIC WITH 'EIRIN' ; LANARK ROAD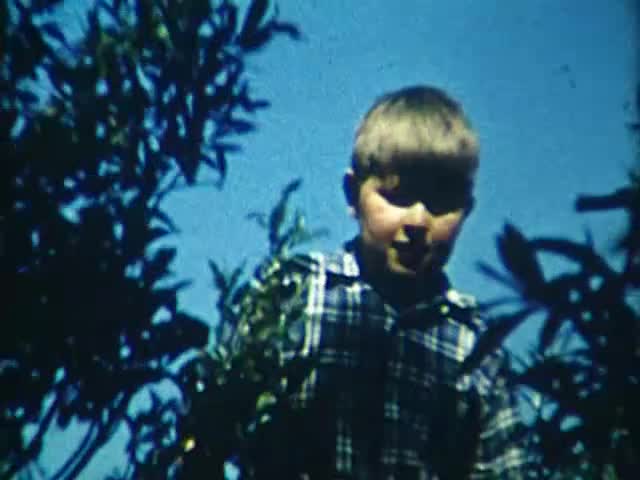 This video is not available to view remotely
Full length video - onsite only
Please read Understanding catalogue records for help interpreting this information and Using footage for more information about accessing this film.
Title: MARLEY PIT ; HOUSES AT HILLPARK ; PICNIC WITH 'EIRIN' ; LANARK ROAD
Reference number: 6265
Date: 1955
Director: [filmed by Douglas Mickel]
Sound: silent
Original format: std. 8mm
Colour: col
Fiction: non-fiction
Running time: 4.36 mins
Description: Mickel family footage, recording children playing in the Marley Pit, construction of houses at Hillpark and a sun drenched picnic with Eirin at Lanark Road.

See P/CN179. Film makers diary records detailed information such as location and date - this record has no DWM ref?

See also HOMEBUILDERS: Mactaggart and Mickel and the Scottish housebuilding industry ed. Miles Glendinning and Diane Watters, Royal Commission on the Ancient and Historical Monuments of Scotland, 1999.
Shotlist: [Shotlisted from Betacam SP 599, manual control track]

(0.00) [Marley Pit, May 1955] gvs children playing, climbing trees, exploring river (one girl being Angela Mickel, the film maker's daughter) - they inspect pools for beasties and clamber over tip with timber 'the plank', houses can be seen in l/s and then they go back to car (2.16) exts houses at Hillpark, some are half built, shot of timber and general construction debris lying on road, elevated view building materials such as timber lined up for use (3.13) gvs children playing in garden cowboys and indians (3.37) 'Picnic with Eirin', Lanark Road where family taking rugs and picnic out of car and into field where the children explore, the ladies sunbathe and generally they all enjoy picnic in the sun - unidentified brief shot crowds (4.36)