TENNIS STROKES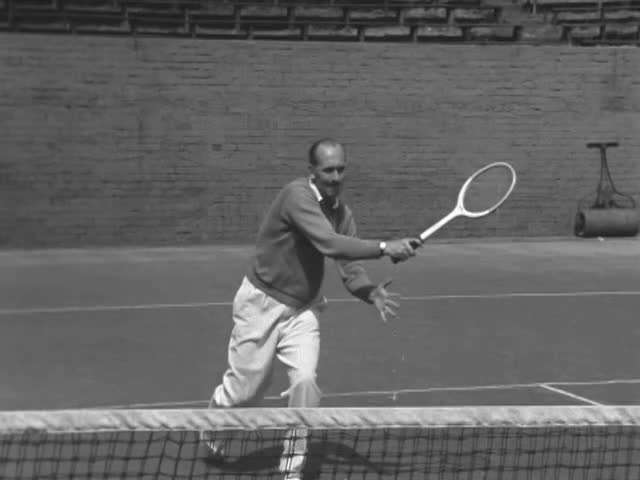 This video is not available to view remotely
Full length video - onsite only
Please read Understanding catalogue records for help interpreting this information and Using footage for more information about accessing this film.
Title: TENNIS STROKES
Reference number: 5482
Date: 1965c
Sponsor: Scottish Instructional Films
Sound: silent
Original format: 16mm
Colour: bw
Fiction: non-fiction
Running time: 3.23 mins
Description: Man demonstrating different tennis strokes.

Please note this is different to ref. 7210 which features similiar footage, but of table tennis strokes.
Shotlist: Tennis; The Service Grip gvs same, shot from different angles, in slow motion (0.56) The Backhand Grip; c/u The Forehand grip c/u (1.28) instructor demonstrates both, different angles, slow motion (3.21)