CLIFFS OF HANDA, the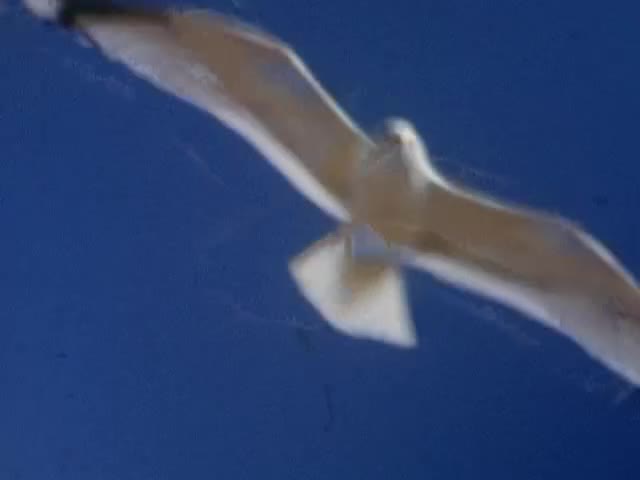 This video is not available to view remotely
Full length video - onsite only
Please read Understanding catalogue records for help interpreting this information and Using footage for more information about accessing this film.
Title: CLIFFS OF HANDA, the
Reference number: 3169
Date: 1963c
Director: filmed by W S Fleming
Sound: silent
Original format: std. 8mm
Colour: col
Fiction: non-fiction
Running time: 12:45
Description: Leaving Tarbert by ferry bound for Handa bird reserve. Hand ploughing and peat cutting.
Credits: a WSF Film
Shotlist: [shotlisted retimed from speed corrected tape, manual control track]

brief shot bolex camera case; gulls on the wing (0.17) ocs c/u map of Handa (0.46) car pulls into hotel car park; man looks through an illustrated book of birds; c/u puffin (1.19) camera is packed into car, drives away from Scourie Hotel (2.13) shots of car passing cattle, (2.27) stacked peat; man hand cutting peat (2.59) man angling on the shore (3.30) c/u's gulls; shots of cliffs (4.49) c/u road sign, Laxford Bridge, etc.; car drives onto RSPB Handa Bird Reserve; people sitting on boats by a small pier near Tarbet; views over bay (5.53) couple go out on a ferry, with a dog; c/u map of Handa (6.59) brief shot of visitors with photographic equipment; shots of birds circling the cliffs of the reserve and landing by their nests (8.38) c/u of puffin [oof]; razorbills (9.35) nesting sites in the cliffs; fulmars? (10.56) c/u plaque, RSPB "Helena Howden Bothy"; shots of the Bothy (11.22) family returns to their car from the boat; boys playing with toy boat in the water; sunset. ecs. (12.45)