ARCADIA MAY / JUNE 1966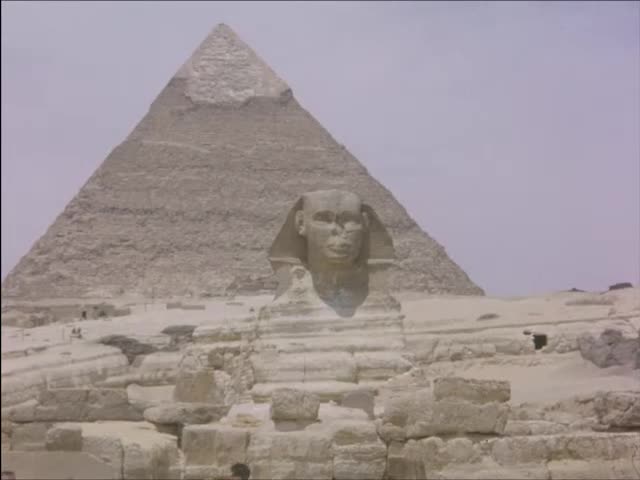 This video is not available to view remotely
Full length video - onsite only
Please read Understanding catalogue records for help interpreting this information and Using footage for more information about accessing this film.
Title: ARCADIA MAY / JUNE 1966
Reference number: 10050
Date: 1966
Director: filmed by Robert Sibbald
Sound: silent
Original format: 16mm
Colour: col
Fiction: non-fiction
Running time: 6.59 mins
Description: Amateur footage of a travel agent's cruise on the SS Arcadia, visiting Sicily, the Holy Land, Egypt and Yugoslavia - also includes footage of the construction of the resort at Aviemore.

Film maker was the Edinburgh based travel agent Robert Sibbald. Sibbald Travel Agents operated for 50 years from 1947. The films show the film maker's travels abroad researching holiday destinations and cruises. The film maker's grandson believes Sibbald took most of the films in order to give talks to various bodies to get business for the travel agency. Sibbald did a lot of work in ski resorts in Europe and he organised the travel for the Scottish curling teams both for holidays and competitions.
Shotlist: [no title] - c/u SS Arcadia ship's bell - c/u P&O-Orient cruise travel arrangements sheet - gvs cruise passengers on tour bus in Palermo and at stall - gvs coast at Mondello, Palermo, rowing boat, Antico Stabilimento Balneare bathing pool and beach in distance - gvs Palermo street at shore, Teatro Politeama, Holy Cross Anglican Church, line of horses possibly at market, brief shot dock area (1.06) Beirut airport terminal building 'Welcome to Lebanon' - Jerusalem Airport building and aircraft - airport terminal building 'Welcome to Jordan' with passengers arriving - gvs tourists at site - entrance to Church of St. Catherine, Bethlehem - Manger Square - sign 'Shepherd's Field Store' - gvs Shepherd's Field and Bethlehem old city - gvs tourists - sign 'IIIrd Station of the Way of the Cross - The Polish Biblical & Archaeological Museum' - gvs narrow street, local people and tourists, brief shots at Wailing Wall? (2.42) gvs Christ the King Monument, 25 de Abril bridge and docks at Almada, Lisbon, Portugal (3.02) gvs tourist shops at Giza, Egypt - gvs tourists leaving hotel, getting on camels, Great Pyramid and Sphinx, local people - high shot hotel grounds and swimming pool - tourists leaving hotel - pan across square and gardens (4.19) gvs of crew on board Arcadia, mustering on deck - gvs passengers relaxing on deck around pool (4.54) shot of tour bus marked 'Dubrovnik, Yugoslavia' - gvs tourists at harbour, on streets of Dubrovnik old town? - very high shot of Arcadia at anchor in inlet - gvs coastline, beach with umbrellas and sunbathers - gvs tourists at harbour - tracking shots from boat of coast and steep road (5.51) gvs front of Coylumbridge Hotel - gvs buildings under construction at Aviemore, including outdoor skating rink, The Woodshed, Strathspey Hotel, skating and curling rink, Pinewood Restaurant, swimming pool (6.59)