HADDO ESTATE OPERATIONS 1955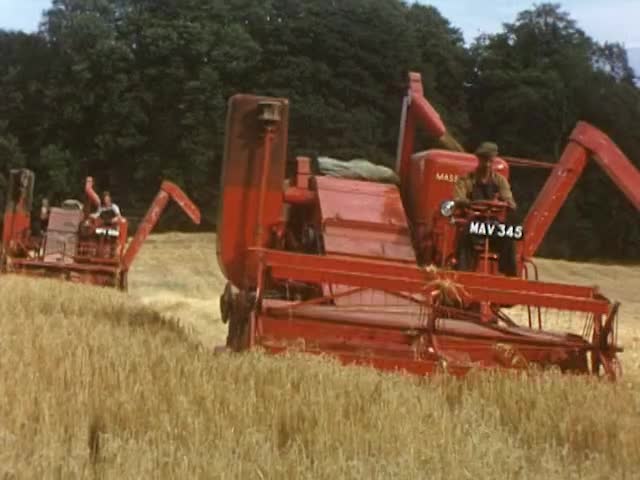 This video is not available to view remotely
Full length video - onsite only
Please read Understanding catalogue records for help interpreting this information and Using footage for more information about accessing this film.
Title: HADDO ESTATE OPERATIONS 1955
Reference number: 2780
Date: 1955
Director: [filmed by David Gordon, Marquess of Aberdeen and Temair]
Sound: silent
Original format: 16mm
Colour: bwcol
Fiction: non-fiction
Running time: 22.00 minsc
Description: Record of various activities involved in the running of Haddo Estate, including the maintenance of Haddo House, its outbuildings and the agricultural activities on the estate farmlands throughout the year.

Also known as [Estate Operations 3 and 4]

See also additional information file 11/1/134

See also refs. 2731, 2732, 2781, 2782, 2783, 2784, 2786.
Shotlist: [Please note Reel 1 only accessible on video format]

Reel 1 [col]
Preparing to remove roof at Flinthills Farm, and repair work. Cleaning gale damage by Chapel. Repairs to North Wing chimney. Repairing a flower pot. Repairs to Upper Lake bank, washed out by spate. Planting flowers on terrace. Fire in the Craigie Wood. Sheep gathering. Man kills a fox. The garden at Raxton Lodge. Building grain dryer at Mains of Cairnbrogie with shots of foreman, joiner and architect. Mowing banks on terrace. Draining bog at South Andet. Cleaning up sawmill yard. Early potatoes, shots of the gardens. Head gardener on his half-day. Terrace garden photographed from roof of Haddo House. Fruit pickers. Gamekeepers look for ducks. Constructing new roof at North Seat of Auchedly. Sparrow Croft and shots of the barley crop. Combine harvester at work. Man in corn loft.

Reel 2 [col]
Storm over Methlik. Shots of planting and gardening. Cleaning the icehouse. Sheep and lambs, hens and cattle at Mains. Cleaning nursery. Glazing a roof. Masons at work at Netherwoodhill. Plant nursery. Heifers on golf course. Estate workers mowing and gardening. [B & W ] Estate office staff arrive.

(c. 22.00 mins)