IN SEARCH OF TAYPORT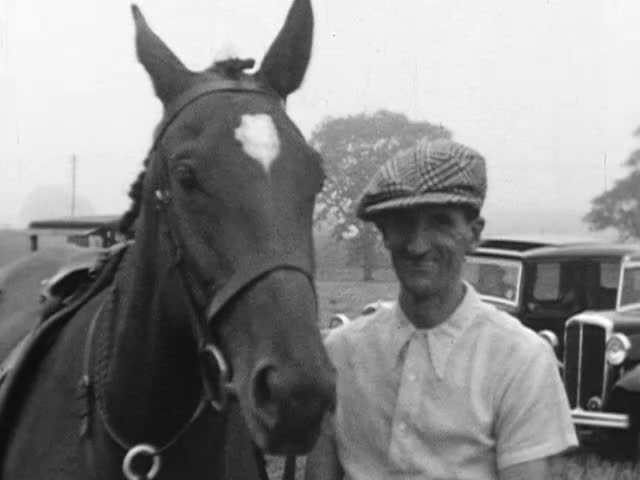 This video is not available to view remotely
Full length video - onsite only
Please read Understanding catalogue records for help interpreting this information and Using footage for more information about accessing this film.
Title: IN SEARCH OF TAYPORT
Reference number: 2307
Date: 1934
Director: [filmed by R. Robertson]
Sound: silent
Original format: 16mm
Colour: bw
Fiction: non-fiction
Running time: 9.02 mins
Description: Various scenes in Tayport, Fife; the arrival of the ferry in Tayport harbour, machinery at work in the sawmill, a swimming gala in the harbour, a sand building competition and golfing at the Scotscraig golf club.

[See also refs. 2293, 2296, 2297, 2298, 2302, 2303]

For further information about Tayport, including photographs from this period of Tayport's history, visit: http://www.tayport.org.uk [last accessed 17/2/2009]
Shotlist: Credits (0.05); In search of Tayport with a cine camera 1934. c/u sign "Tayport" with Scotsman Advertisement hung below Our "ferry" boat. General views of passenger ferry as it arrives in Tayport harbour (0.40); Every day at the station. shot package being handed over at speed; passengers alighting; exts. stationmaster (1.06); Activities at the harbour. Cargo vessel arrives. Fishing vessels. Timber is unloaded from cargo vessel (1.48); Where all the wood goes to. The wonder machine at the sawmill. General scenes inside the sawmill (2.34); Swimming gala at the harbour August 1934. Shots of same, participants and crowds (3.25); Coming to the flower show. Various individuals on street, walking to the show (3.46); Sand building competition July 1934. Shots of beach, competitors and their sandcastles, adult spectators and judges (5.16); At the Riding Academy. General views riders and horses in grounds of academy (6.26); The Lady Provost presents the prizes. Shots of same, more shots of riders (7.08); The Scotscraig Golf Club and a few players, August 1934. Exterior of clubhouse. Shots of golfers (8.34); General views of football match (9.02).