FAIRMER, the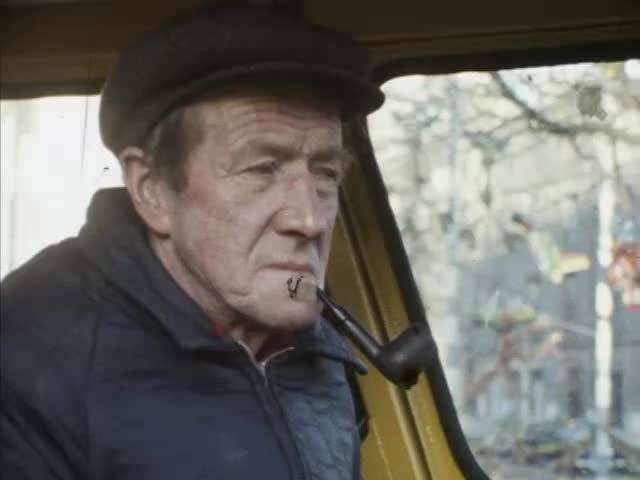 This video is not available to view remotely
Video 1

(currently displayed video)

Full length video - full length available onsite

Ex-farmer Bob Harris describes how he used to plunk it from school as a boy in rural Lanarkshire. (clip)

Bob Harris carries his daughter Joy up three flights of stairs to visit her sister - Joy was a victim of polio at the age of three. (clip)
Please read Understanding catalogue records for help interpreting this information and Using footage for more information about accessing this film.
Title: FAIRMER, the
Reference number: T2251
Date: mid 1970s
Director: d. Rich Mc (?)
Production company: Scottish Television
Sound: sound
Original format: 16mm
Colour: col
Fiction: non-fiction
Running time: 25.13 mins
Description: Television documentary series focussing on the lives of ordinary Scots, presented by Michael Grieve. This edition tells the story of Bob Harris and his family, originally a farmer from Coalburn, Lanarkshire who moved to the city and now works for the parks department of Glasgow City Council.

Credits: [Please note end credits are spoken only]
camera Bill Scott
ass. camera Ron Wilkins
sd. rec. Harry Brooks
telemixer Gary Cockburn
film ed. Iain MacKenzie
written and presented by Michael Grieve
STV Colour Production from Scotland
Shotlist: [no title or credits] Michael Grieve to camera introducing programme in Kelvingrove Park, Glasgow (0.29) Bob Harris sweeping the leaves in the park (2.16) shot of Bob pushing Joy his daughter who is suffering from polio in a wheelchair down a street in Glasgow (3.16) Bob wandering through his childhood haunts in Coalburn, Lanarkshire, including the house he was born in, now in ruins. He remembers going to school, walking three miles there and three miles back (8.33) M.G. to camera outside farmhouse (8.58) Bob carrying Joy up tenement stairs followed by interview in the tenement flat of Joy's sister (12.17) Bob in Coalburn standing beside a coal slag heap (13.13) Bob driving his tractor through Glasgow (15.02) taking head of John Murray - Bob's boss - being interviewed in his office interspersed with shot of Bob in the canteen (16.15) Bob working in Glasgow, planting trees (17.23) interviews with Bob's family in their family home (21.38) Bob pushing Joy up Yorkhill (23.35) M.G. to camera winding up programme (24.11) montage clips, of previous scenes, of Bob (24.33) ecs (25.13)