SCOTLAND ON STRANRAER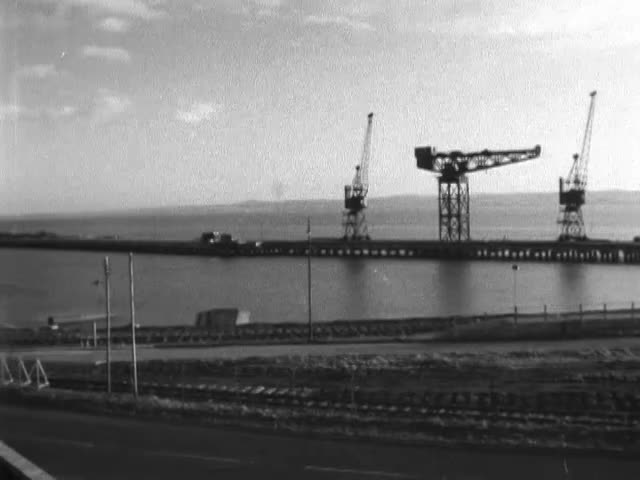 This video is not available to view remotely
Video 1

(currently displayed video)

Full length video - full length available onsite

New building work and scenes along Hanover Street in Stranraer in the early 1960s. (clip)
Please read Understanding catalogue records for help interpreting this information and Using footage for more information about accessing this film.
Title: SCOTLAND ON STRANRAER
Reference number: T1101
Date: [1963]
Production company: Scottish Television
Sound: sound
Original format: 16mm
Colour: bw
Fiction: non-fiction
Running time: 18.12 mins
Description: Report on the industry of Stranraer, with emphasis on the reaction of local government, business and press to the possibility of railway closure.
Shotlist: [SCOTLAND ON STRANRAER - Dateline] Disused Navy base Cairnryan, leader (1.12) Pan Docks (2.00) Iv Mr Murray speaks about efforts to encourage light industry to Stranraer, by means of setting aside an industrial site; (3.45) exts. Feed Mill; Iv Mr. Hannay speaks about mill's situation in an agricultural area, and lack of dependence on the railway; gvs Factory workers sealing bags of animal feed (7.15) Stranaer Harbour Iv with Murray on development (9.25) Town centre Iv Mr Robinson George Hotel "loss of rail customers" change in tourist trade (11.30) Caledonian Princess docks, cars roll on; ferry leaving (12.45) more Murray on town development (14.00) gv's streets (15.04) "Free Press" editor John Boyd speaks of campaigning against previous proposals for closure of the railway, and Dunragit Creamery; he speaks positively about the future of Stranraer (17.00) Presses of paper (18.12).