CONFERENCE REPORT. TORIES AT AYR.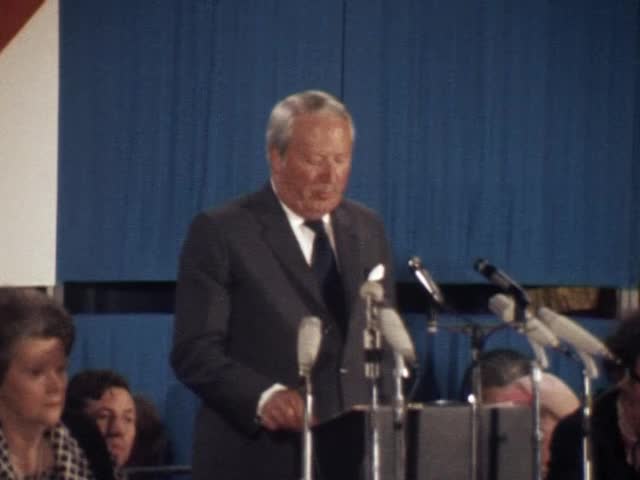 This video is not available to view remotely
Video 1

(currently displayed video)

Full length video - full length available onsite

Edward Heath describes Conservative plans for a form of elected assembly and allocated funds for Scotland. (clip)
Please read Understanding catalogue records for help interpreting this information and Using footage for more information about accessing this film.
Title: CONFERENCE REPORT. TORIES AT AYR.
Reference number: T0961
Date: [1974]
Production company: STV
Sound: sound
Original format: 16mm
Colour: col
Fiction: non-fiction
Running time: 5.56 mins
Description: A report on the Tory party conference which includes footage of Ted Heath on Nationalists and Alick Buchannan Smith's plan for Assembly in Scotland.
Shotlist: STV symbol and music (0.23) Heath and others march in to conference room to organ music (0.42) Colin McKay reporting (1.24) Heath on Scottish Nationalists (2.40) Plan for using benefits of oil revenues in Scotland, moving its control (Oil Division) to the Scotland Office (4.14) Heath speaks of Alick Buchanan-Smith's plan for an elected assembly in Scotland and the allocation of funds to Scotland, for which Scotland would have responsibility (5.56)