SIR COMPTON MACKENZIE INTERVIEW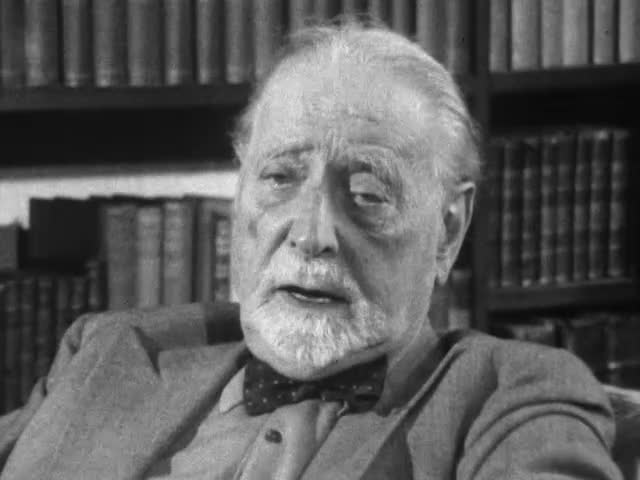 This video is not available to view remotely
Video 1

(currently displayed video)

Full length video - full length available onsite

Sir Compton Mackenzie describes how he learned to read at a young age by connecting letters of the alphabet with colours. (clip)
Please read Understanding catalogue records for help interpreting this information and Using footage for more information about accessing this film.
Title: SIR COMPTON MACKENZIE INTERVIEW
Reference number: T0828
Date: 1971/6/1
Production company: Scottish Television
Sound: sound
Original format: 16mm
Colour: bw
Fiction: non-fiction
Running time: 16.00 mins
Description: Interview with Sir Compton MacKenzie seated in an armchair in his library and occasional close-up shots of his hands, discussing his early life before he became a writer, and his family background.
Shotlist: [SIR COMPTON MACKENZIE INTERVIEW] Slates of a cutting copy, talking head single shot close up Iv with Sir Compton MacKenzie sitting in his armchair in his library with the volumes of books on shelves in the background (1.37) Sir Compton MacKenzie speaks of his American relations (3.29) of his paternal grandfather (5.05) CM mentions his childhood, and schooling at St. Paul's (7.21) blank, sound continues; clapperboard (7.50) CM speaks of his father Henry Compton (9.50) c/u hands CM's first book, learning to read with synaesthesia (11.40) speaking of his early education; writing and acting in his first play c/u steepled hands (16.06).