ARK ROYAL VISITS FIRTH OF FORTH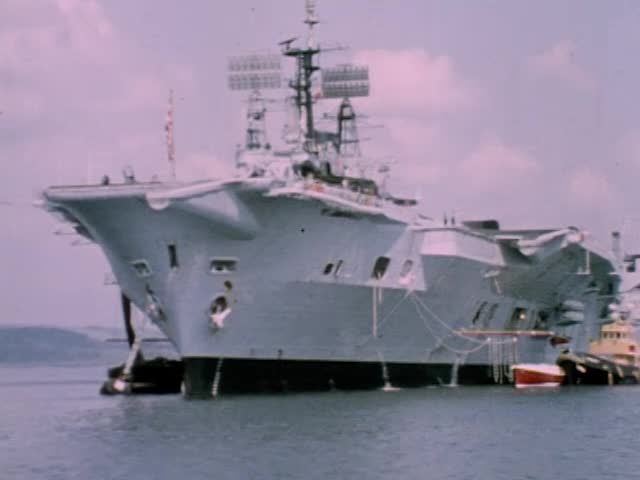 This video is not available to view remotely
Full length video - onsite only
Please read Understanding catalogue records for help interpreting this information and Using footage for more information about accessing this film.
Title: ARK ROYAL VISITS FIRTH OF FORTH
Reference number: T0744
Date: 1971
Production company: Scottish Television
Sound: sound
Original format: 16mm
Colour: col
Fiction: non-fiction
Running time: 2.16 mins
Description: T.V. news item from 1971 showing the Ark Royal visiting the Firth of Forth.
Shotlist: [ARK ROYAL VISITS FIRTH OF FORTH - Dateline] : No credits, ms of Ark Royal anchored in Firth of Forth (0.17) c/u of fighters on board of ship with v/o incl. shots of Phantom fighter and Buccaneer; c/u Sea-King Helicopter being cleaned [v/o mentions next exercise, testing new Harrier jump jets] (1.51) talking head of Bill Kerr-Elliot to camera on boat leaving the Ark Royal, carrier in b/ground (2.16)