McGAHEY AND THE MINERS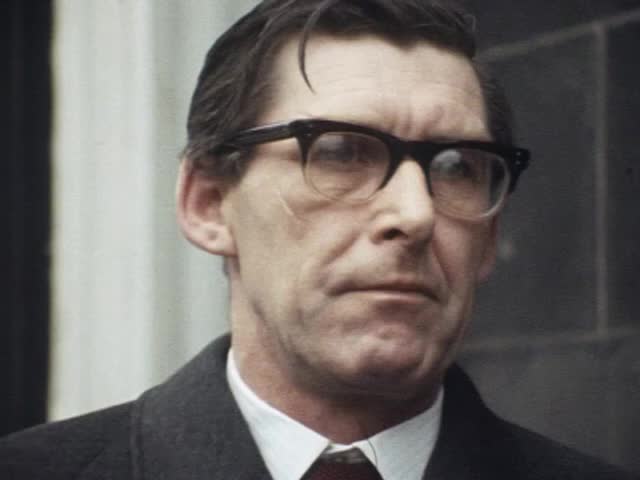 This video is not available to view remotely
Full length video - onsite only
Please read Understanding catalogue records for help interpreting this information and Using footage for more information about accessing this film.
Title: McGAHEY AND THE MINERS
Reference number: T0476
Date: 1972, February 22
Production company: Scottish Television
Sound: sound
Original format: 16mm
Colour: col
Fiction: non-fiction
Running time: 6.06min
Description: Mick McGahey and various miners interviewed about the miners return to work after the Wilberforce pay offer accepted.

Personal library of Mick McGahey held in the National Library of Scotland - see http://www.nls.uk/catalogues/online/snpc/detail.cfm?id=462&subjectid=180&collection=462&keyword=&passedsubject=180&passedcollection=462&passedkeyword=&origin=browse [last accessed 25/3/2011]
Shotlist: REEL I 219ft

No credits. Interview with Mick McGahey about the miner's return to work after acceptance of the Wilberforce pay offer; talking head, Mr McGahey intercut with interviewer (1.41); Trucks arrive outside coalmine (1.56); Interviews with miners concerning settlement (4.11); Interview with an SSEB executive about the prospects for a return to normal power supplies (5.51).