'UNCLE' WILLIE MERILEES ChIEf Constable, Lothian & Borders POLICE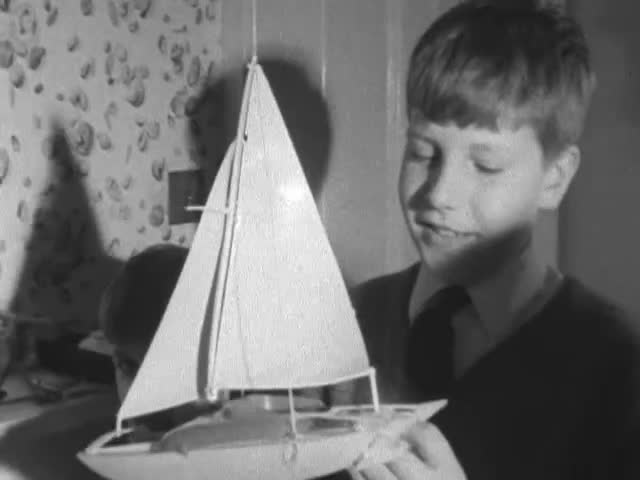 This video is not available to view remotely
Full length video - onsite only
Please read Understanding catalogue records for help interpreting this information and Using footage for more information about accessing this film.
Title: 'UNCLE' WILLIE MERILEES ChIEf Constable, Lothian & Borders POLICE
Reference number: T0323
Date: 1968 *
Production company: Scottish Television
Sound: sound
Original format: 16mm
Colour: bw
Fiction: non-fiction
Running time: 10.20 mins
Description: Chief Constable of Lothian and Borders Police "Uncle Willie" Merrilees visiting a children's home where the children entertain him with singing, dancing and displaying their toys.

See also refs T0323 and 6369 for footage of William Merrilees.
Shotlist: No credits. Two men come out of Lothian & Borders Police Headquarters building and get into a police car which then drives off (0.47); The car arrives on the drive of a large house where welcoming party of children await the arrival of "Uncle Willie" and present him with a bouquet of flowers at the door (1.40); Inside the house (Dunforth children's home?) children take "Uncle Willie" upstairs to their dormitory where girls show off their dolls and the boys show him their teddy bears and model aeroplanes (3.27); Children sing "Ye Canny Shove Yer Grannie Off A Bus" (3.57); Children run into dining room; say grace before being served. (4.51); two girls walk into another room; sing a "Il est ne, le divin Enfant" (5.17); Boys show off a model catamaran (5.35); Children run downstairs and through the front door (5.56); Inside again, some of the children attempt a sword dance using two broom handles, others play with a Labrador, while others sit nearby and watch (8.23); Children run upstairs (8.37); Trims (9.27); shots of "Uncle Willie" leaving again in the police car. (10.20).