STRATHEARN GLASS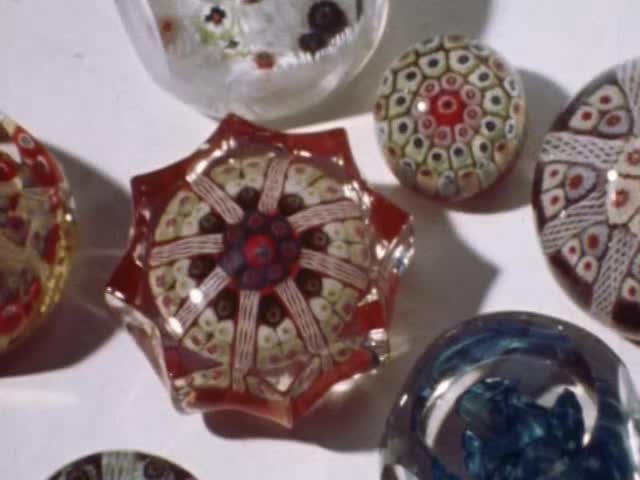 This video is not available to view remotely
Full length video - onsite only
Please read Understanding catalogue records for help interpreting this information and Using footage for more information about accessing this film.
Title: STRATHEARN GLASS
Reference number: N0660
Date: 1977c
Production company: Grampian Television
Sound: sound
Original format: 16mm
Colour: col
Fiction: non-fiction
Running time: 6.41 mins
Description: A report about Strathearn Glass in Perthshire. Interior shots of craftsmen at work and an interview with glass engraver and sculptor, Alasdair Gordon.
Shotlist: exts Strathearn Glass Limited (0.15) c/u glass paperweights (0.36) ints glass blowing factory, with tourists watching men at work crafting paperweights out of molten glass (1.40) c/u decorative paperweights (2.39) interview with Alasdair Gordon, a glass engraver and sculptor, and c/u glass scuptures, vases etc (4.25) Alasdair Gordon engraving in his workshop, c/u his work and further interview (6.41)