INVERNESS PRESS INTERVIEW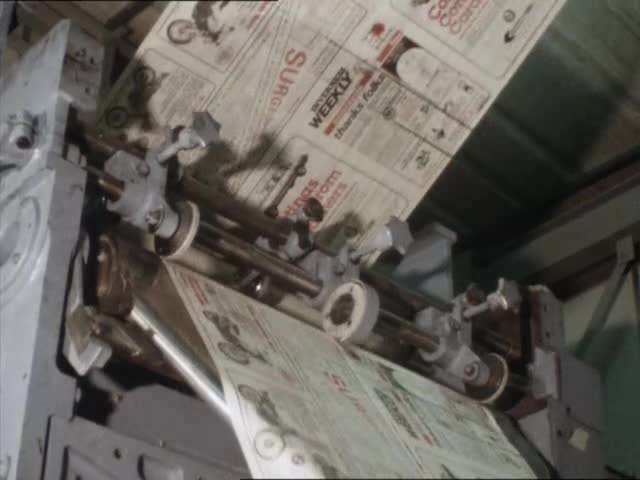 This video is not available to view remotely
Full length video - onsite only
Please read Understanding catalogue records for help interpreting this information and Using footage for more information about accessing this film.
Title: INVERNESS PRESS INTERVIEW
Reference number: N0257
Date: 1980
Production company: Grampian Television
Sound: sound
Original format: 16mm
Colour: col
Fiction: non-fiction
Running time: 3.12 mins
Description: Interview, presumably with the owner of printing business "Northpress" in Inverness. Interview discusses objections raised by the Scottish Geographical Division of SOGAT, in response to the prospect of using a system for electronic delivery of newspaper films from Manchester.
Shotlist: [overexposed] exts Northpress buildings (0.06) ints printing presses and workers (0.30) interview (1.16) PageFax machine in operation (1.44) interview, intercut with shots of presses running (3.15)