NEW DAN AIR SERVICE, DYCE TO GATWICK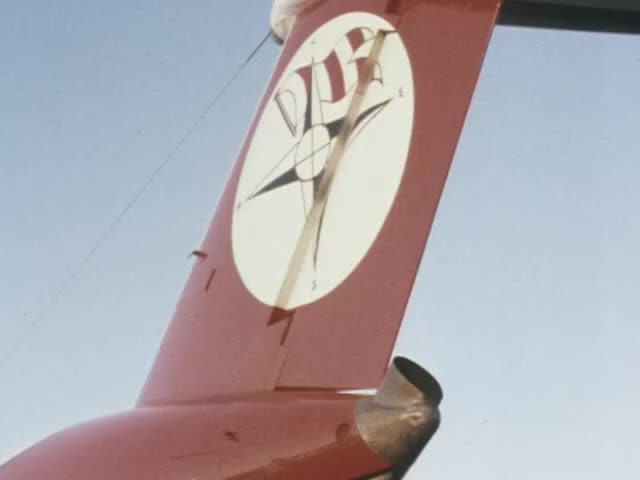 This video is not available to view remotely
Full length video - onsite only
Please read Understanding catalogue records for help interpreting this information and Using footage for more information about accessing this film.
Title: NEW DAN AIR SERVICE, DYCE TO GATWICK
Reference number: N0157
Date: 1979
Production company: Grampian Television
Sound: sound
Original format: 16mm
Colour: col
Fiction: non-fiction
Running time: 3.52 mins
Description: The new Dan Air service, running from Dyce to Gatwick. Includes interview with Martin Clough of Dan Air about the economics of the business and the benefits the company will bring to customers.
Shotlist: gvs aircraft moving around airport; female flight attendants walk down stairway [each wears a different combination of the blue Dan Air uniform ] (0.20) interview with Martin Clough of Dan Air about the new service running from Dyce to Aberdeen (1.02) -blank- (1.08) flight attendants board plane; various c/u of Dan Air aircraft (2.14) Dan Air shuttle bus on runway (2.37) further gvs interview (3.15) further gvs parked aircraft [flash frames, rougher footage] (3.52)