PIECE OF CLAY, a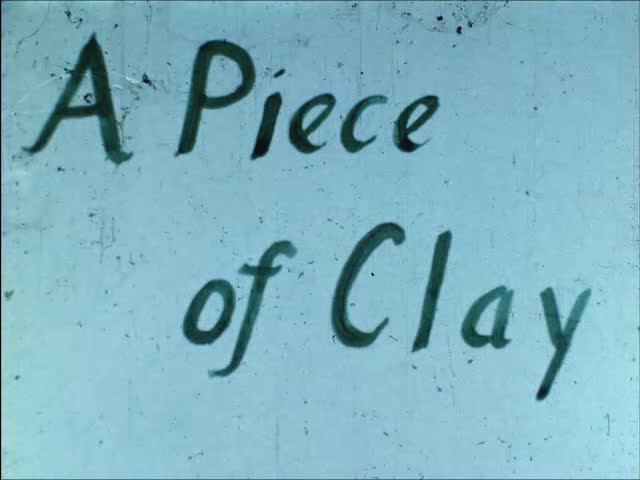 This video is not available to view remotely
Full length video - onsite only
Please read Understanding catalogue records for help interpreting this information and Using footage for more information about accessing this film.
Title: PIECE OF CLAY, a
Reference number: 9675
Date: 1952
Director: filmed by Iain Walker
Production company: Thistle Film Unit
Sound: silent
Colour: col
Fiction: non-fiction
Running time: 11.13 mins
Description: A simple 'piece of clay' is transformed by the skill of a potter into a vase in this film, commended by the Scottish Amateur Film Festival.

Entered in the documentary section of the Scottish Amateur Film Festival 1952 where it was commended. See also paper archive at 2/3/35.
Credits: ph. Iain Walker
Shotlist: Scottish Amateur Film Festival 1952 Commended. A Thistle Film Unit Production A PIECE OF CLAY. Photography Iain Walker. C/u of a man working a piece of clay before taking it to a potter's wheel to be shaped. C/u of the clay as it is shaped to form a vase. Potter measures the vase before taking it back to the wheel for further shaping. Potter paints a design on the vase and glazes it. Vase is placed in a kiln for firing. C/u of the completed vase as it is taken out of the kiln. Vase filled with tulips on a table. The End. Thistle Film Unit.