SAVE OUR POOL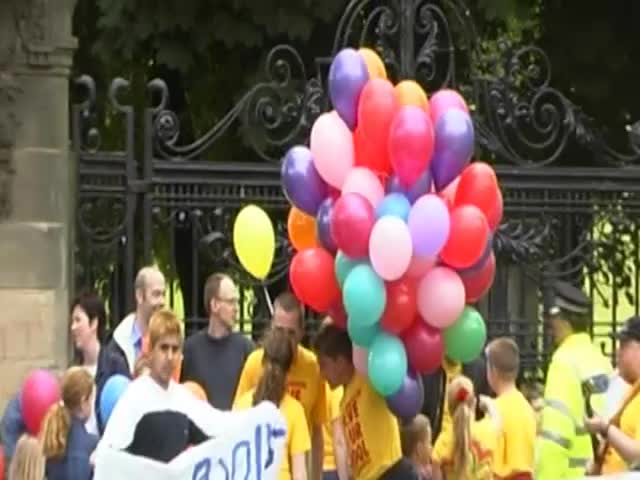 This video is not available to view remotely
Full length video - onsite only
Please read Understanding catalogue records for help interpreting this information and Using footage for more information about accessing this film.
Title: SAVE OUR POOL
Reference number: 8221
Date: 2006
Director: d. Stephen B. Anderson, Robert Stewart
Sponsor: Scottish Screen Lottery Funded
Producer: Stephen B. Anderson, Douglas Neilson
Production company: Kelpie Films
Sound: sound
Original format: Mini DV
Colour: col
Fiction: non-fiction
Running time: 28.34 mins
Description: One local community in Glasgow [Govanhill] go to extraordinary lengths to save their local pool when they began what was to become the longest occupation of a public building in British history. [synopsis from Scottish Screen brochure "New Films, New Talent, Best of Scottish Shorts 2006]

Credits: w. Stephen B. Anderson
camera operators Simon Dennis, Stephen B. Anderson
sd. rec. Toren Barnes
ass. p. Gerry Naughton
ed. Douglas Neilson
online ed. Scott McCartney
m. Graeme Neilson
voiceover Stephan Gidowicz

The film makers would like to acknowledge and thank everyone who participated in the making of this film. Made with the support of the National Lottery. Copyright 2006 Kelpie Films Ltd.