XTREME LUGGAGING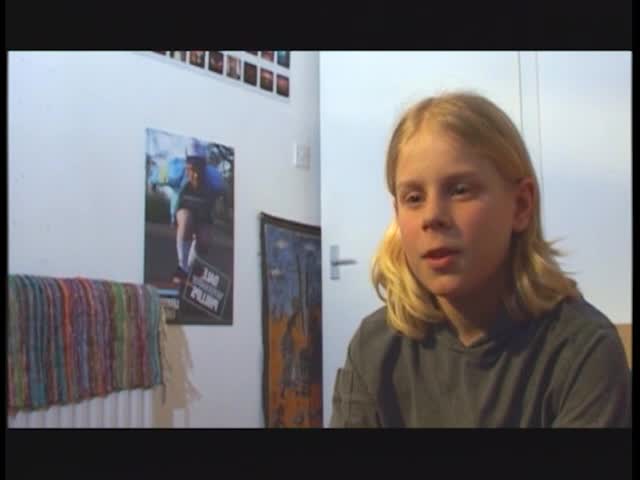 This video is not available to view remotely
Full length video - onsite only
Please read Understanding catalogue records for help interpreting this information and Using footage for more information about accessing this film.
Title: XTREME LUGGAGING
Reference number: 8050
Date: 2007
Director: d. Christian Welsh
Sponsor: UK Film Council, Scottish Screen
Producer: Yvonne Bray
Sound: sound
Original format: Mini DV
Colour: col
Fiction: fiction
Running time: 8.54 mins
Description: Delving into the world of the art/sport of extreme luggaging, the film spans three decades as we focus on the story of two great pairs of rivals. Duane 'destructo' Docherty and his great rival Dale 'silver surfer' Phillips are playboy luggaging stars of the 70's. Ritchie 'the badger' Miller and his roughneck nemesis 'The Cobra' are contemporary exponents of the luggaging lifestyle. Although separated by 3 decades the destiny of the characters becomes increasingly intertwined. Through the use of documentary techniques and flashback, the film focuses on the luggagers' almost fanatical rivalry as they ultimately seek to outdo each other in an epic luggaging race.

Subtitled "Grip It & Rip It". 'Mockumentary' style.
Credits: UK Film Council and Glasgow Media Access Centre present A Little Pictures Production in association with Scottish Screen

w. Christian Welsh

Ritchie Simon Conlon
Cobra Greg Lennon
Billy Brenton Cosden
Dale 'Silversurfer' Phillips Neil Doherty
Duane 'Destructo' Docherty Dougal Gudim
Magazine Editor Raymond Mearns
Luggage Shop Manager Karen Law
'G' Kenny O'Byrne
Extras Jordan Coleman, Steven Gillies, Connor Mailey, Isabella Malicki, Tavis Preston
Breakdancers Chris Maule, James Clark, Pawel Haminski, S.D. Sinclair, Sam Sweeney, David Wark

camera Jim Rusk
ed. Chas Chalmers, Allanna Welsh
m. written by Dougal Gudim
m. performed by Dougal Gudim, Tavis Preston, Celia Preston and jOnO
m. produced by jOnO at the Suite www.meandmyguitar.com
sd. rec. Martin Moore, Leo Segerius
costume and set design Natalie Thorne
prop maker Ali Arthur
original artwork Roy Boyd
camera ass. Eve McConnachie, Matthewe O'Leary
make-up Jessica Cruickshank
stills ph. Mark Scott
voiceover artist Kirsty Miller
dubbing ed. Gordon Cathcart, Neil Gunn, Martin Moore
online ed. Chas Chalmers

For Scottish Screen short film exec. Becky Lloyd
For UK Film Council short film exec. Julia Caithness
For GMAC
p. Ciara Barry
exec. p. Karen O'Hare

Special thanks to Animal Audio, Boardwise Glasgow, Hammerhead TV, Loxley Colour [... et al ...]

Made with the support of the UK Film Council's New Cinema Fund and supported by The National Lottery through Scottish Screen