TESTATIKA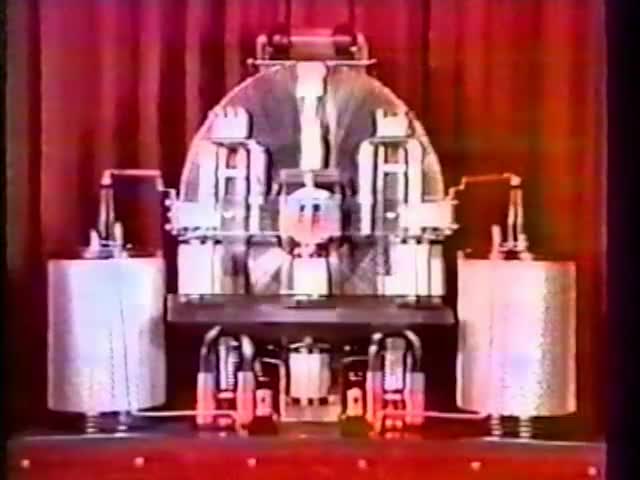 This video is not available to view remotely
Full length video - onsite only
Please read Understanding catalogue records for help interpreting this information and Using footage for more information about accessing this film.
Title: TESTATIKA
Reference number: 7866
Date: 2001
Director: d. Sarah Tripp
Sponsor: Cineworks and Cornerhouse in association with the Scottish Screen National Lottery Fund
Producer: Sarah Barr
Production company: GMAC
Sound: sound
Colour: col
Fiction: non-fiction
Running time: 18.33 mins
Description: A scientific pilgrimage to a Christian community in Switzerland to find the Testatika, a machine which produces free electricity from an unknown source.

The Christian community of Methernitha, which invented the Testatika, lives in Switzerland where they guard their new technology from a world desperate for an answer to global warming and ecological disaster. [synopsis from British Films Catalogue at http://www.britfilms.com/britishfilms/catalogue/, last accessed 5/2/2009]

Cineworks: Commissions five short films a year by new filmmakers in the genres of drama, documentary and animation. Funded by Scottish Screen National Lottery Fund, UK Film Council and BBC Scotland. Includes a training programme.
Credits: Cineworks and Cornerhouse in association with Scottish Screen National Lottery Fund present

The Free Energy fraternity recently reported the death of Paul Baumann, the inventor of the Testatika. The Methernitha Co-operative has refused to verify these rumours.

contributors Eugene Mallove, Dr. Antony Anderson, Fritz Haeberli, Ken Rauen
voiceover Alexis Krotoski
sd. rec. Colin MacNab
sd. design Gerald Mair
m. and grpahics Daniel Ibbotson
researched by Sarah Barr, Sarah Tripp
offline ed. Blair Young
onlin ed. Simon Coull, Serious Facilities
ass. ed. Jon Court, Martin Dick
p. man. Lucy Brouwer, Joyce Monaghan
screenwriters Keith Tutt and Sarah Tripp
advisors Dr. Anthony Anderson, Amy Hardie
d. ph. Kathy Friend
exec. p. Cordelia Stephens

Thank you to Methernitha, for their hospitality, Inigo Garrido, Hans Holzherr, Graven Images

FVA, GMAC, Glasgow City Council, Scottish Screen, Scottish Enterprise Glasgow, BBC Scotland

© 2001 Sarah Tripp / Sarah Barr / Cineworks

[Funded by Cineworks and Cornerhouse in association with the Scottish Screen National Lottery Fund]