HYPERACTIVE MOZART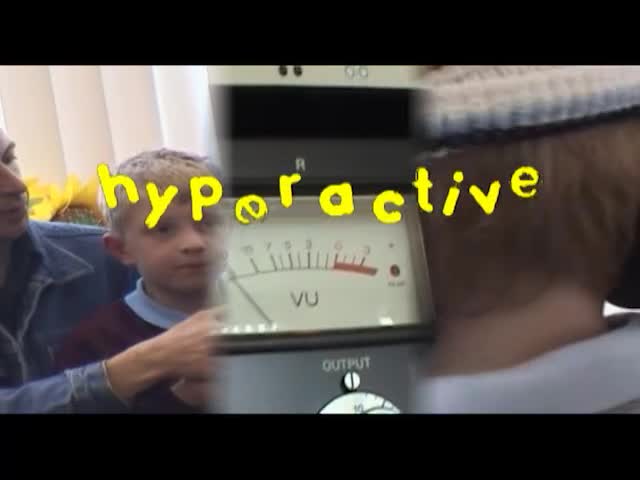 This video is not available to view remotely
Full length video - onsite only
Please read Understanding catalogue records for help interpreting this information and Using footage for more information about accessing this film.
Title: HYPERACTIVE MOZART
Reference number: 7566
Date: 2003
Director: d. Lucinda Broadbent
Sponsor: Scottish Televvision, Grampian Television, Scottish Screen
Producer: Lucinda Broadbent
Production company: Lion Television, Scotland
Sound: sound
Colour: col
Fiction: non-fiction
Running time: 27.00 mins
Description: Two Glasgow boys, aged 5 and 8, are followed for three months as they go through a new intensive treatment for Attention Deficit Hyperactive Disorder (ADHD). The technique is unorthodox: not drugs, but music. A glimpse into an extraordinary process, the film charts the boys' progress and their families' experience as they enter the new world of this experimental treatment. [synopsis from Lion TV website at http://www.liontv.com, last accessed 22/1/2010]

Part of 'This Scotland' documentary strand, broadcast on STV.
Credits: Thanks to the Johnston family, the Laing family, Mary Troup, Glasgow Listening Centre
p. man. Nan Gourlay
sd. rec. Colin Gregory, Stan Raba
add. camera Jim Rusk
original m. Hannas Barber
sd. design Gerald Mair
exec. p. Robin MacPherson, Henry Eagles, Agnes Wilkie, Chris Kelly
ed. Cassandra McGrogan
co-director Matt Hulse
d., p., camera Lucinda Broadbent
© MMII