AFICIONADO, the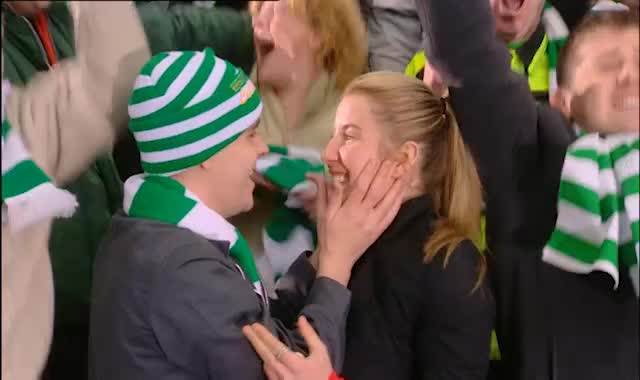 This video is not available to view remotely
Full length video - onsite only
Please read Understanding catalogue records for help interpreting this information and Using footage for more information about accessing this film.
Title: AFICIONADO, the
Reference number: 7836
Date: 2002
Director: d. Alan de Pellette
Sponsor: BBC Scotland and BBC Choice in association with Scottish Screen, Glasgow Film Office and The Film Council
Producer: Pam Murdoch
Production company: Square Go Productions, Short Film Factory
Sound: sound
Colour: col
Fiction: fiction
Running time: 10.25 mins
Description: An inventive and touching offbeat comedy about a young football fan, his faltering romance, his long stagnant parents and an omnipresent notebook. [synopsis from http://www.aficionadofilms.com/, last accessed 23/2/2009]

Part of 8½ Film Scheme, with Peter Mullan as Patron. Shortlisted for Jim Poole Award, 2002. Performed at key festivals, including Edinburgh and Brief Encounters. Voted by The Daily Express as one of the films of 2002.
Credits: w. Alan de Pellette

Paul Alan McCafferty
Mandy Allison MacKenzie
Mrs Thomson Ann Easton
Mr Thomson Steven Woods
Archie James Montgomerie

d. ph. Jerry Kelly
ed. Megan Green
dubbing mixer Dave Murricane

Production Team
associate p. Philippa Farnese
p. man. Carrie Bishop
p. ass. Gordon Shillinglaw
1st ass. d. Ted Mitchell
2nd ass. d. Gillian Tod
floor runner Dee Edmonds
sc. supervisor Belinda Newman
unit man. Dearbhla McNulty
locations trainee Shian Holt
designer Jamie McWilliam
ass. art d. Jenny Alexander
camera ass. Steve Mochrie
video ass. Vince Hunter
gaffer Arthur Donnelly
electrician Scott Napier
costume design Denise Coombes
wardrobe ass. Martin Allen
make-up design Niamh Morrison
sd. rec. Angus McPake
boom operator Simon Tomlinson
casting Victoria Beattie for Big Fish
sc. ed. Kate Croft
development exec. Phil Parker
p. exec. John McKain
series p. Deborah Keogh

The characters and incidents portrayed and the names herein are fictitious, and any similarity to the name, character or history of any actual persons living or dead is entirely coincidental and unintentional.

Eight and a Half. A Short Film Factory Production for BBC Scotland and BBC Choice in association with Scottish Screen, Glasgow Film Office and The Film Council.

© BBC