LATIN FOR A DARK ROOM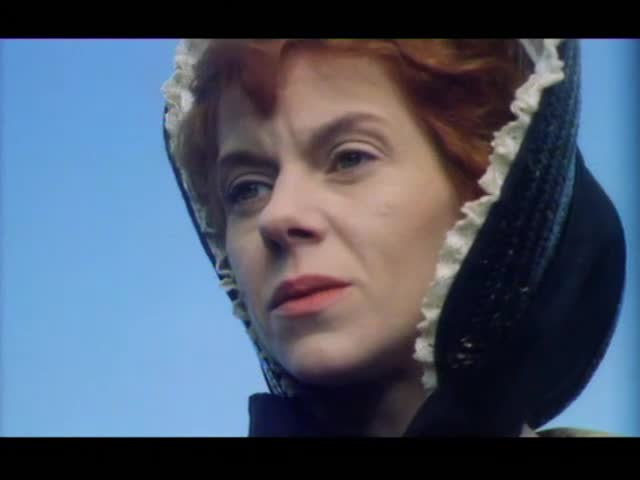 This video is not available to view remotely
Full length video - onsite only
Please read Understanding catalogue records for help interpreting this information and Using footage for more information about accessing this film.
Title: LATIN FOR A DARK ROOM
Reference number: 7548
Date: 1994
Director: d. Joe Ahearne
Sponsor: BBC Scotland and The Scottish Film Production Fund
Producer: Catherine Aitken
Production company: Goldstar Films
Sound: sound
Original format: 35mm
Certificate: 15
Colour: col
Fiction: fiction
Running time: 21.30 mins
Description: Set in late 19th Century Edinburgh. Maria McKillop, who already works as an optician, opens the first Camera Obscura on Calton Hill. Her husband, much older than she, thinks it is a folly, but it is certainly an attraction. [synopsis from Scottish Screen Catalogue of Short Films 1993 - 1999 "Kicking up a Storm"]

Production file held by National Library of Scotland Moving Image Archive. Script also held at the Scottish Theatre Archive, Glasgow University. Ref. code GB 247 STA Jy 17(1)

Tartan Shorts: A joint short film initiative funded by BBC Scotland and Scottish Screen National Lottery Fund. Three films per year commissioned for theatrical release and broadcast.
Credits: Maria Siobhan Redmond
William Neil Pearson
Husband Robert Carr
Deaf Woman Kay Gallie
Daughter Jannette Foggo
Chemist Ralph Riach
Jeannie Polly McGowan
Jeannie's Friend Susan Nisbet

With special thanks John Gow, Janet and John, Freelance, Charlie Staffell, The Royl Lyceum, Tron Theatr, 7:84, Hand in Hand, 15 The Grassmarket, Muirne Buchanan, The Atronomical Society of Edinburgh, The Royal Pharmaceutical Society, Glasgow School of Art, Trtters Opticians, G.W. Prescott & Co., Lizars Ltd., C.J. Lang, Watson & Phillip, Skyline, Ryden Lettings Ltd., Grace Kitto, Lindsay & Gilmore

p. runners Penni Dolan, Karen Ahlemeyer
art dept. runners Richard Weller, Chris Slough, Phillip Ramsell
camera runner Mark Jenkins
construction Jamie Baxter
costume makers Becky Thomas, Shirley Robinson
p. stills Lucy Enfield
William's photographs Martin Lipscombe
William's etching Peter Kirley
locations ass. Duncan Nichol
electrician Peter Scott
art dept. ass. Laura Donnelly
standby props Tom Sayer
ass. to costume designer Frances Robertson
boom operator Fiona Carlin
clapper loader Mark Raeburn
ass. ed. Melanie Nieuwenhuys
p. accountant Tim Gardner
2nd ass. d. Karen Smythe
grip James Coulter
projectionist Stan Treasurer
sc. supervisor Steven Chester
focus puller Francis Todd
sd. ed. Sean Millar
rostrum camera Ken Morse
gaffer electrician Donny Campbell
locations man. Gavin Turnbull
dubbing mixer James Mather
make-up artist Graham Johnston
sd. rec. Rupert Castle
1st ass. d. Micky McPherson
p. co-ordinator Becky Lloyd, Gill Parry
exec. p. Andrea Calderwood, Paddy Higson
costume designer Gregory Smith
d. ph. Grant Scott Cameron
p. designers Annette Gillies, Robina Nicholson
m. Su Hewitt
w. Liz Lochhead
p. Catherine Aitken
d. Joe Ahearne

A Goldstar Film for BBC Scotland and The Scottish Film Production Fund.
© BBC MCMXCIV