IF YOU CAN'T STAND THE HEAT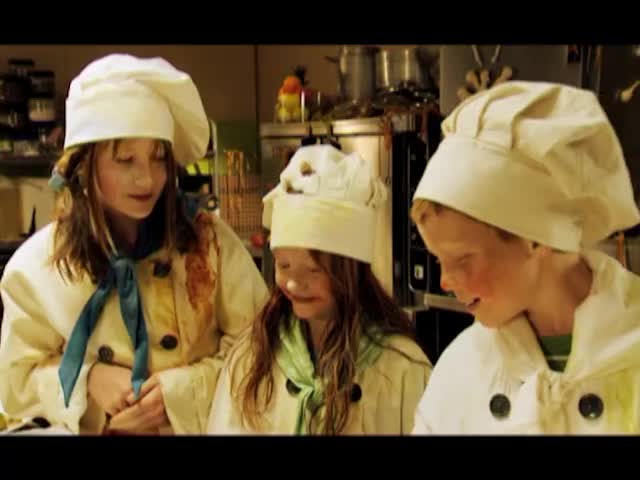 This video is not available to view remotely
Full length video - onsite only
Please read Understanding catalogue records for help interpreting this information and Using footage for more information about accessing this film.
Title: IF YOU CAN'T STAND THE HEAT
Reference number: 7504
Date: 2003
Director: d. Steven Morrison
Sponsor: CBBC Scotland, Scottish Screen National Lottery Fund
Producer: Karen Smyth
Production company: La Belle Allee Productions
Sound: sound
Colour: col
Fiction: fiction
Running time: 9.22 mins
Description: When Sid, Leanne and Claire take to the kitchen in a crazy comedy about cooking, the proof is most definitely in the pudding! [synopsis from Scottish Screen brochure "New Scottish Short Films 2003"]

Tartan Smalls: An initiative to create innovative, new drama, live-action or animation for a young audience ranging from approximately 6 to 13 years of age. Three short digital films per year commissioned for television broadcast and theatrical distribution.
Credits: CBBC Scotland and Scottish Screen present

Clare Marianne Furneaux
Sid Kieran McCabe
Leanne Eilidh Murray
Dad Forbes Masson
Mum Sue Briggs
Snooty Woman Jane Donnelly
Snooty Man Iain Wotherspoon
Trendy Woman Hannah McGill
Trendy Man Gerard Sampiao