GIFT, the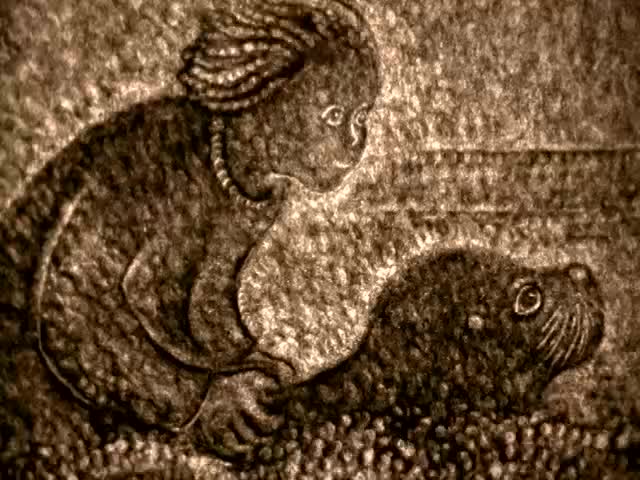 This video is not available to view remotely
Full length video - onsite only
Please read Understanding catalogue records for help interpreting this information and Using footage for more information about accessing this film.
Title: GIFT, the
Reference number: 7501
Date: 2005
Director: d. Jessica Langford
Sponsor: Channel 4 Television, Scottish Screen National Lottery Fund
Production company: Pomegranate Films
Sound: sound
Colour: col
Fiction: fiction
Running time: 9.10 mins
Description: A young girl rescues a seal and meets a sea prince in his underwater palace. As she leaves, he gives her a beautiful and mysterious shell. [synopsis from Scottish Screen brochure "New Scottish Short Films 2005"]
Credits: For our daughter Naomi and my mother Mollie
d., animator Jessica Langford
composer Sally Beamish
cello Robert Irvine
flute Rosemary Locke
voice Stephanie Irvine
clarsach Catriona McKay
marimba Heather Corbett
Gaelic voices Joel MacLeod, Elizabeth MacAskill, Calum Cameron
ed. Cassandra MacGrogan
audio engineer Allan Cuthbertson
dubbing mixer Bronek Korda

A Pomegranate Films production for Channel 4 in association with The Scottish Screen National Lottery Fund. © Channel 4 Television Corporation MMV.