CHERCHEZ LA FEMME!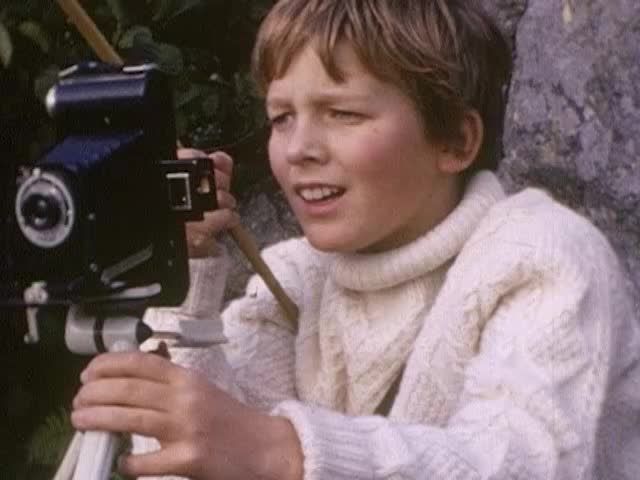 This video is not available to view remotely
Full length video - onsite only
Please read Understanding catalogue records for help interpreting this information and Using footage for more information about accessing this film.
Title: CHERCHEZ LA FEMME!
Reference number: 6291
Date: 1971*
Director: filmed by Henry Hudson
Production company: Edinburgh Cine Society
Sound: sound
Original format: std. 8mm
Colour: col
Fiction: fiction
Running time: 6.59 mins
Description: An attempt by the Scottish Tourism Association to create the Loch Ness Monster proves unnecessary.

''Movie-maker' North v South Competition 1971. 7 min' typed on can.

Club library of films, club productions, individual members works and miscellaneous other titles. A folder describing the entire collection was deposited January 2002. File ref - Reg/8/9, 'The truth about the Loch Ness Monster'.
Credits: nar. John Thorley
Shotlist: Gvs people in street, children in park, c/u fountain. Title. (0.29) C/u shore of Loch Ness. Man and camera mounted on green Loch Ness investigation van; small boy on shore with a pie 'lure' on a fishing rod; b&w illustration 'Nessie'. Rocky Loch Ness shore. (1.07) b&w illustrations 'Nessie'. Fishing boat on loch, small boy eating his lure, gvs people looking at loch. Schematic showing three innertubes weighted in water to appear as three humps of 'Nessie'. (2.12) Man walking down Edinburgh street and into 'Scottish Tourist Association' [actually Edinburgh Cine Society premises]; ints. Publicity managers desk, paper open with headline 'Scientists prove it: there is a monster in Loch Ness'. (2.36) Man pumps up three innertubes, takes some rope and three men leave building. Innertubes put in car. (3.44) C/u Castle Urquhart looking onto Loch Ness. Coach passes, view int. coach full of tourists. (4.20) Men tie three innertubes together, one man rows out to middle of loch and tows them. People on coach look on. Innertubes taken out of water, splash on loch and apparently real monster's head appears; hoaxers retreat (6.25) Ext. 'Scottish Tourist Association' door; Int., new female Publicity Manager, [v/o "where there is any deep mystery, look for the woman"] previous Publicity Manager taking notes; ecs (6.59)