HOME SWEET HOME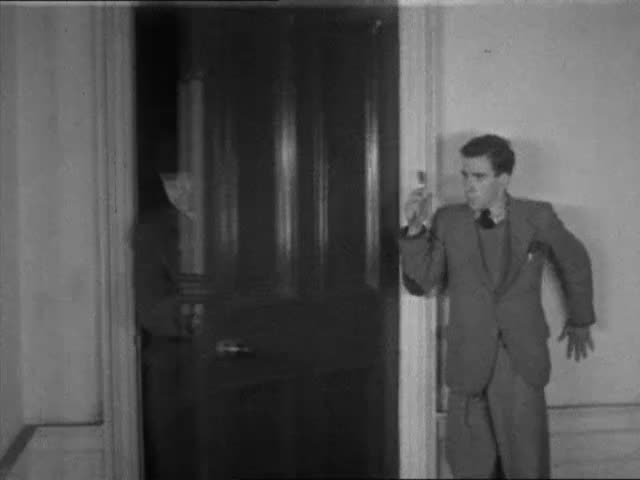 This video is not available to view remotely
Full length video - onsite only
Please read Understanding catalogue records for help interpreting this information and Using footage for more information about accessing this film.
Title: HOME SWEET HOME
Reference number: 5861
Date: 1948
Sound: silent
Original format: 16mm
Colour: bw
Fiction: fiction
Running time: 6.10 mins
Description: Comedy drama about a man who goes to the pub after fighting with his wife and is knocked out in a fight. There is an ensuing dream sequence then a happy ending.

One of large library of films amassed by Edinburgh Cine and Video Society since their inception in 1936.
Shotlist: ecs. (0.37) Man plays a piano watched by a woman who gets up and slams the cover shut on his fingers. They fight and he walks off. (1.37) The woman makes a phone call to her friend. Man has gone to pub to drink and chat to friends and the barman. (3.21) Copious drinking is taking place and a fight ensues. Man is knocked out and dream sequence begins. He dreams that his wife is kissing another man on the sofa, before the doorbell goes and the suitor hides behind the piano while yet another man enters and also kisses the wife on the sofa, although she tries to fight him off. From behind the piano, the first man shoots the man attacking the wife and then he shoots the wife. The husband enters and faints at the sight of the dead man and the dead wife. (5.04) Dream sequence ends and the man comes to in the pub being shaken by the barman, but then collapses. (5.35) He then goes home to his wife whose friend has come round. They make up and he gives her the key to the piano. The End (6.10)