REID FAMILY FILM: CAMBUSBARRON PRIMARY SCHOOL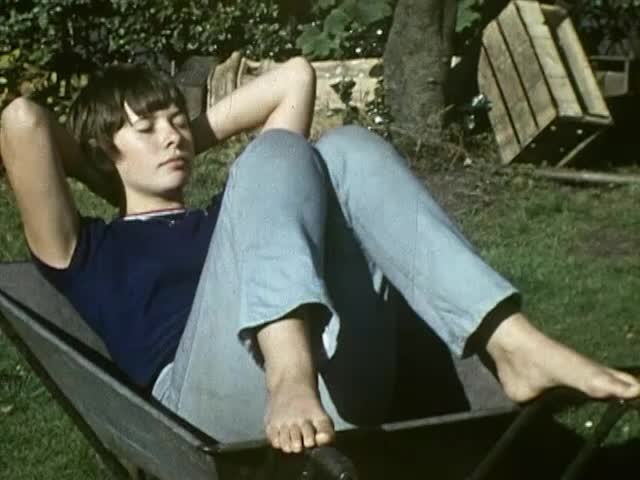 This video is not available to view remotely
Full length video - onsite only
Please read Understanding catalogue records for help interpreting this information and Using footage for more information about accessing this film.
Title: REID FAMILY FILM: CAMBUSBARRON PRIMARY SCHOOL
Reference number: 5727
Date: 1967c
Sound: silent
Original format: 9.5mm
Colour: col
Fiction: non-fiction
Running time: 11.14 mins
Description: A mixture of family 'home movie' footage but includes visuals of the old Cambusbarron primary school and its children, the construction of the new replacement school (opened 1967), and a brief shot of the documentary film-maker John Grierson.
Shotlist: removal van parked in front of building (removal from the old Cambusbarron school?). Various ext. m/s of this building. Children and adult lined up outside building posing for camera (pupils and teacher?). Brief shot children waving from coach window. Brief shot children disembarking from liner. Brief shot children in school playground. M/s snowman. Children crossing road with the aid of lollypop man on way to school, followed by them filling into school from playground, in line. Pan of the construction site of new school (?). Gv elderly men partaking in outdoor bowls. L/s over rooftops, m/s over car park. Brief shot John Grierson and others on pavement, then getting into car. Tea lady. M/s birds on garden bird table; dog. Winter scene in which two children throw snowballs at each other in front of a snowman. M/s children on playpark swings and in paddling pool during summer. C/u cats and dogs in garden. Building being demolished (old school building?). General view new road construction site.