DISAPPEARING ISLAND, the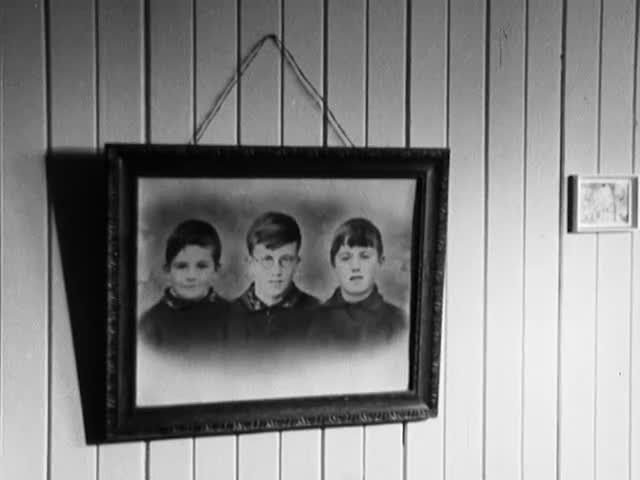 This video is not available to view remotely
Full length video - onsite only
Please read Understanding catalogue records for help interpreting this information and Using footage for more information about accessing this film.
Title: DISAPPEARING ISLAND, the
Reference number: 4391
Date: 1964
Director: d. Laurence Henson
Production company: IFA SCOTLAND in collaboration with BBC TV Scotland
Sound: sound
Original format: 16mm
Colour: bw
Fiction: non-fiction
Running time: 26.00 mins
Description: Magnus Magnusson looks at the traditional way of life on Barra, and with opinions of residents, speculates on the threats to the language, the crofting traditions and the culture of the island in the face of unemployment and a declining population

First time BBC TV Scotland had entered into a co-production deal. First film made by IFA, helped to get the company off the ground.
See notes made from conversation with donor on the making of the film.
Letter from islander Aug 2002 after having seen the film: 'Magnus Magnusson's conclusions as to the future prospects were rather pessimistic, although things looked pretty bleak at the time he made the film, but not long afterwards a change came for the better. A fish factory was established encouraging young men to return to fishing, young families returned, built new houses - so that today the island is as prosperous as it ever was'.
Credits: cam. Edward McConnell
ed. Bob Gautrey
rec. Alec Brown
nar. Magnus Magnusson.
[processed at Kays Lab]
Shotlist: Title (0.56) gv's seascape and landscape of Barra, sand and wind, long shot to Kisimul's Castle v/o about Barra, history and depopulation and the 17th century prophecy that some day the island would be inhabited only by seagulls. Background Gaelic songs (3.30). l/shot man gathering cockles on strand (3.51) BEA airplane descends and lands on the strand, steamer arrives at pier to waiting cluster of islanders, passengers disembark BEA plane and walk across sand to the shore. (5.32) brief shots Crofter haymaking and children at play. (5.49) woman [Peggy Galbraith] talks about families having to leave due to lack on employment opportunities (6.14) Peggy Galbraith's father and his land raid 40 years earlier to win his croft holding from the landlord. Mrs Galbraith on lifestyle in her youth, and the land raid. (8.26) Crofter working fields, visuals of boat and sea. v/o disppearance of generation of young people from the island and the threat to croft life, the Gaelic language. history of the fishing on the island (10.13) I/v fisherman, and shots his uncle Lachlan McLeod age 83 on an annual return visit to the island where he was a fisherman in his younger years. Lachlan in Gaelic recalls the old days. Commentator on the fate of the fishing industry to visuals of rotting hulks of old fishing boats (12.06) I/v Lachlan's nephew on fishing (12.23) Cockle shell grit being collected for processing as hen food, gv's workers gathering and transporting tractor load across sand. v/o unemployment and need for paid work on the island.(13.16) I/v Archie McDonald on the crofters who bought out land from absentee landlord. (14.37) Mingulay - landscape (15.12) Telephone switchboard operator [Reg Allen] an incomer on his job and why he came to settle on Barra. (16.22) I/v American Robert Lister MacNeil, clan chief, at Kisimul's Castle on how he came to own the estate and the work he has been doing for 30 years to restore the castle. Gv's castle and aspect from it. (19.24) gv's players on Barra golf course (only playable in September when the summer grass and the daisies have died off the machair) (20.37) Funeral of Very Rev John Canon MacNeil, Barra man and Catholic priest at Mallaig. Mourners in tractor crossing machair and long line of mourners walking behind coffin. Funeral service at cemetery by the ocean. (22.37) Gvs Catholic church service in Gaelic (24.00) Women singing in Gaelic [features voice of and visuals of Flora MacNeill] (24.30) End credits (25.49)