SCENES FROM THE OPENING OF THE FORTH ROAD BRIDGE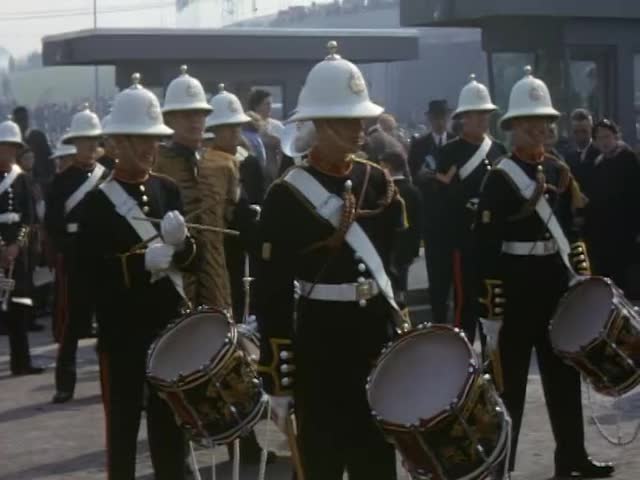 This video is not available to view remotely
Full length video - onsite only
Please read Understanding catalogue records for help interpreting this information and Using footage for more information about accessing this film.
Title: SCENES FROM THE OPENING OF THE FORTH ROAD BRIDGE
Reference number: 3984
Date: 1964
Sound: silent
Original format: 16mm
Colour: col
Fiction: non-fiction
Running time: 3.18 mins
Description: Scenes from the opening of the Forth Road Bridge attended by Queen Elizabeth II and Prince Philip.

See also QUEEN OPENS THE FORTH ROAD BRIDGE, the, Ref. 1919 and (QUEEN OPENING FORTH ROAD BRIDGE), Ref. T0722.
Shotlist: brief shot miltary marching band and gathered crowd on the road leading up to the Forth Road Bridge (0.08) shots of crowd gathered on Forth Road bridge, shot of Queen Elizabeth II & Prince Philip arriving in limousine (1.21) shot of military band, sailors standing to attention, gvs people walking over the bridge (2.55) l/s que of buses on country road (3.18)