DUNOON OCCASIONS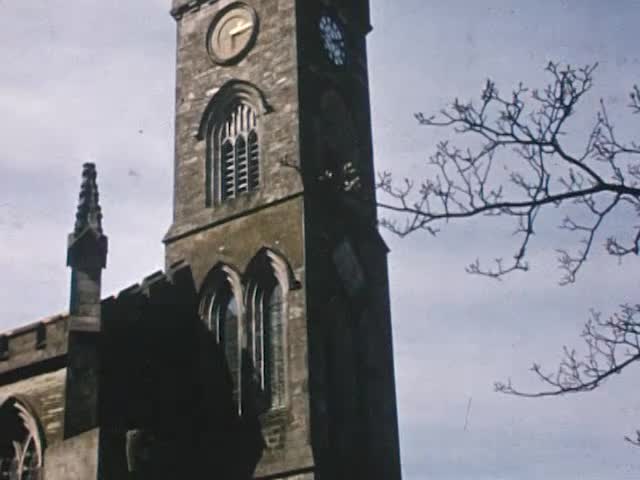 This video is not available to view remotely
Video 1

(currently displayed video)

Full length video - full length available onsite

Showjumping and ponies at the gymkhana at Dalchenna near Inveraray in the late 1950s. (clip)
Please read Understanding catalogue records for help interpreting this information and Using footage for more information about accessing this film.
Title: DUNOON OCCASIONS
Reference number: 2872
Date: 1958 / 1966
Director: [filmed by Don Sawkins]
Sound: silent
Original format: 16mm
Colour: col
Fiction: non-fiction
Running time: 23 mins
Description: Various events in Dunoon shot by local cinematographer. Footage includes a visit by HM the Queen on the Royal Yacht Britannia, a gala day, a yacht race, a vintage car rally, a fete and a ceilidh.
Shotlist: No credits. Kirkin' of the Council; Council members process into church [woman wearing Provost's chain] (0.59) Queen's visit from Royal Yacht Britannia gvs parade, crowds and soldiers waiting for the Queen; shot Queen coming ashore, and returning to the Royal Yacht (2.16) exts. West Highland Pottery; tearoom; potter at work, finished pieces [dark] (2:63) [1959*] sports/gala day; gvs crowd; raffle for a bottle of whisky; Highland Night and Barbecue, carving spitted pig; Scottish Country Dancing; high jump; young Highland dancers holding prizes. (5.15) vintage car rally (5.44) golf tournament; prize-giving by Provost (7.10) launch of yacht "Sceptre" and other racing (10.09) replica "Comet" on 150th anniversary, shots of vessel off shore (11.20) Ardkinglass Fete; brief shot staff dancing; clergy arriving at the house; gvs house and grounds during fete; speech (15.04) Dalchenna Gymkhana (17.36) Dunoon Gaelic Choir ceilidh (19.50) [as ref. 2871] entrance hall to Pavilion Theatre (20.18) Soda fountain patrons (20.29) ints. of stage show by Clark & Murray (22.04) fireworks (22.56)