CART HORSE SHOW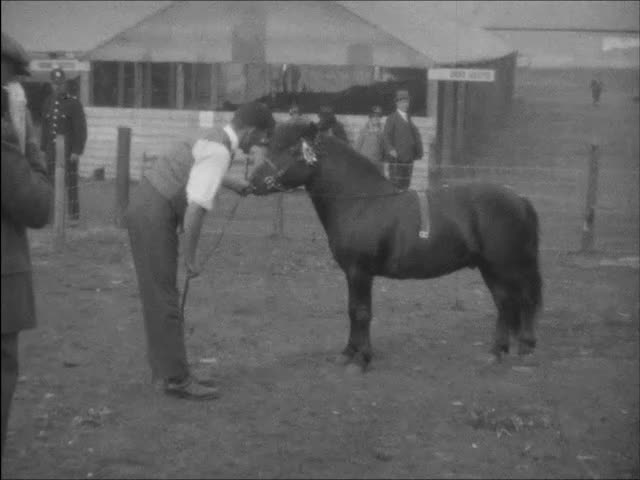 This video is not available to view remotely
Full length video - onsite only
Please read Understanding catalogue records for help interpreting this information and Using footage for more information about accessing this film.
Title: CART HORSE SHOW
Reference number: 2822
Date: 1928*
Director: [filmed by Frances Hedges Montgomery]
Sound: silent
Original format: 16mm
Colour: bw
Fiction: non-fiction
Running time: 6.40 mins
Description: Tossing the caber, wrestling and the parading of horses in the showground at the Royal Highland Show in Perth.

From family collection, made by Frances H. Montgomery of Fife, burgh councillor in St. Andrews 1929 - ? Refs. 2821-2832.
See correspondence from son with background information.

See also ref. 2821, 2823, 2825, 2826, 2827, 2828, 2829, 2830, 2831.
Credits: [assisted by family nanny / companion Miss Margaret Grant Smith]
Shotlist: [Donor's notes - "John Coutts Duffus, who gifted the Duffus Park to Cupar is the rather rotund gentleman shown 'laying down the law' in the film showing part of the Royal Highland Show held at South Inch, Perth"].

No credits. Shots of highland games showing competitors tossing the caber and wrestling (1.33) shots of carthorses being paraded at show (1.58) brief visuals of mountain scenery. Shots of family group (2.07) shots of a harbour (2.20) [Highland Show] gvs horses, including carthorses and Shetland ponies being shown at Show (4.10) [dark] gvs showground, livestock and visitors. c/u group of men (5.01) brief shot docks (5.10)